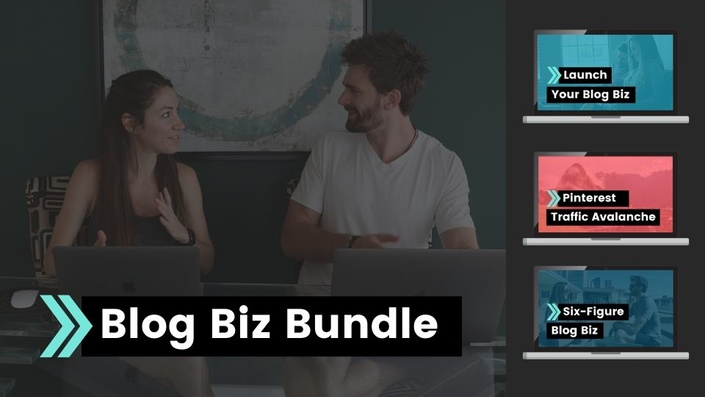 Blog Biz Bundle
The Ultimate Course Bundle (Our 3 Best-Selling Courses) on How to Start Your Blog and Make Six Figures Blogging from Home
The Pro Blogger Bundle is a discounted bundle of our 3 best-selling blogging courses:

We went from $0 blogging to making over $100,000 per month from our blogs… in less than two years…

It might sound insane, but we started in the exact same seat as where many of you are sitting in now. We started from $0.
Non. Nada. Zilch. In fact, it was less than $0, because of the money we were spending trying to educate ourselves on blogging.
Yet, despite ourselves and our colossal and constant errors, in our first year, we were able to progress into this…

First Year Blogging Income
Stripe Earnings:

Paypal Earnings:


Those are snapshots from our first year blogging. where we made over $103,457.98 with our health and fitness blog.

Note that the above income reports reflect more than the $103,457, because we have our some other sales from our health and fitness YouTube Channel in that mix as well.
Most of this income came from the sales of the online weight loss programs that we created.
Now, we make over $100,000/month between both of our blogs -- and over 70% of that income comes from the sales of our online programs and courses.
But more importantly the money that we are making is what the money has done for us and the experiences it has allowed us to have!

We've gotten to travel to Machu Picchu, Bali, and all over the world because of blogging. It has allowed us incredible time and life freedom that we really never dreamed of...
You can accomplish all of this and more with our discounted Blog Biz Bundle!
This bundle includes all THREE of our successful blogging courses -- for over 20% off!
Courses Included with Purchase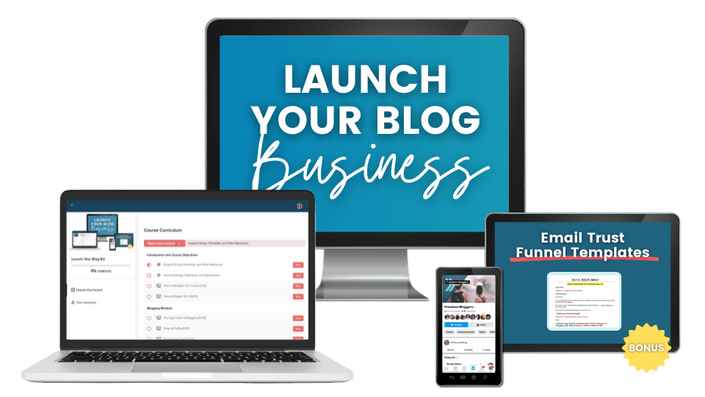 Launch Your Blog Biz
Your solution to start, launch, and grow your own blog business to $1,000/month – from scratch!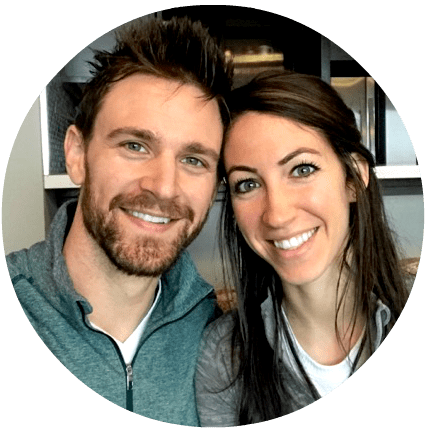 $297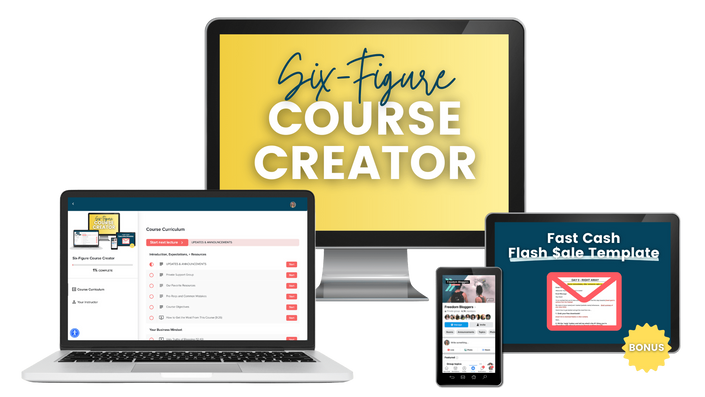 Six-Figure Course Creator
Learn how to create and sell your own online courses without needing to be an "expert" in your field or have mad video skills. We got you.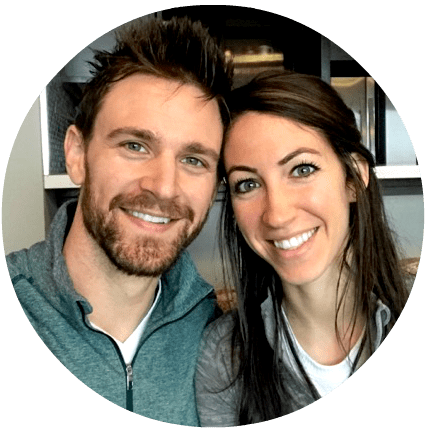 $297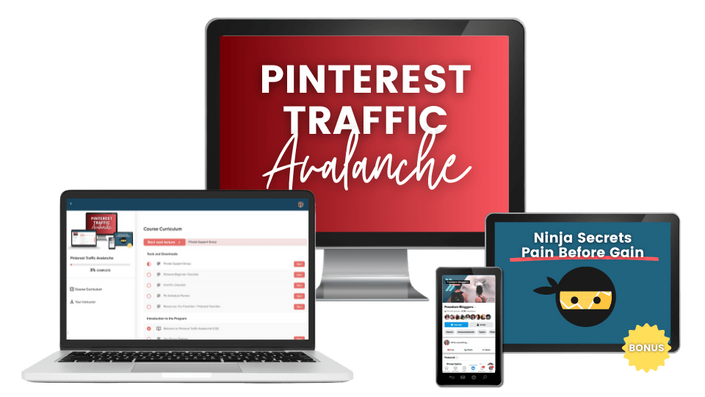 Pinterest Traffic Avalanche
The solution for beginner bloggers to drive thousands of FREE monthly visitors to your blog (no ads required) - on autopilot!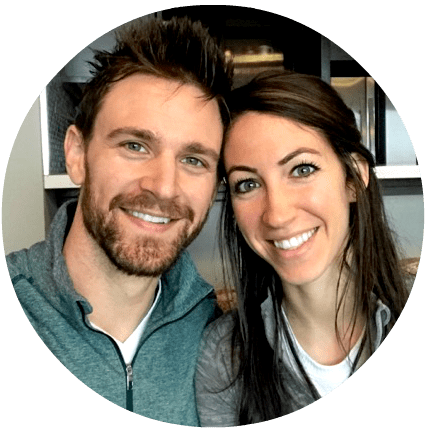 $197
Original Price: $791
"100k views in less than 4 months! I had zero knowledge of blogging... just a passion for fitness and love writing. I bought the Pro Blogger Bundle Course from Create and Go. It helped me build, launch, and monetize my blog... and start creating my own digital products! This course is GOLD!"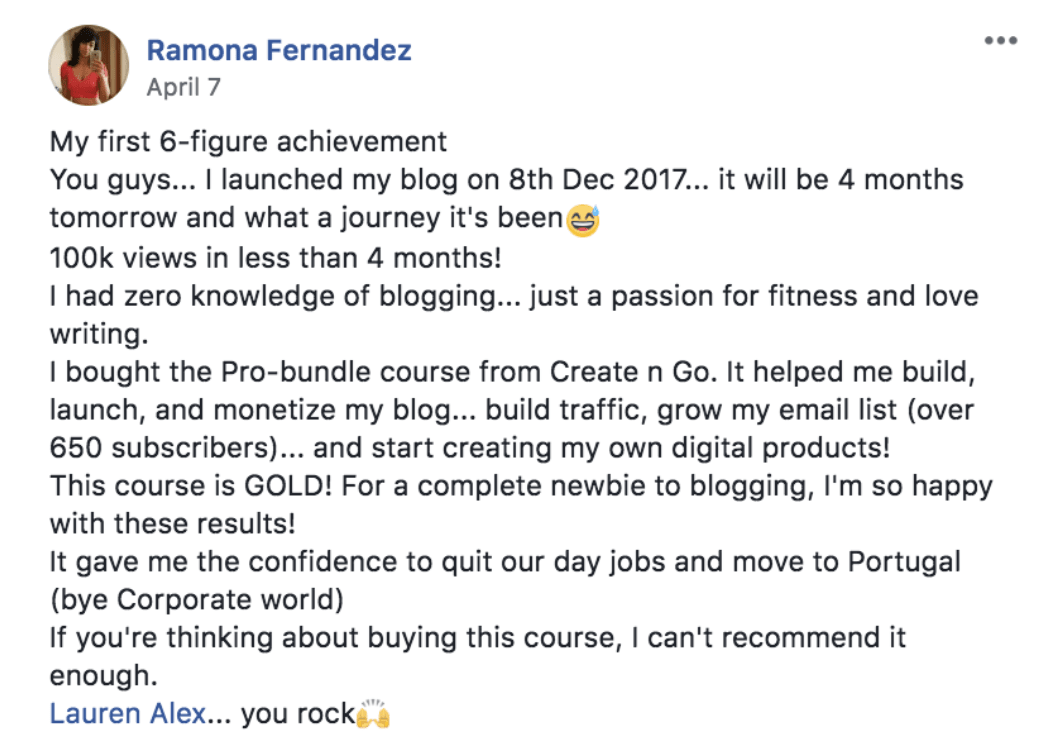 - Ramona, Pro Blogger Bundle Student
Launch Your Blog Biz
---
The solution for starting and launching your blog to making your first $1,000/month and beyond with affiliate marketing and other awesomesauce strategies!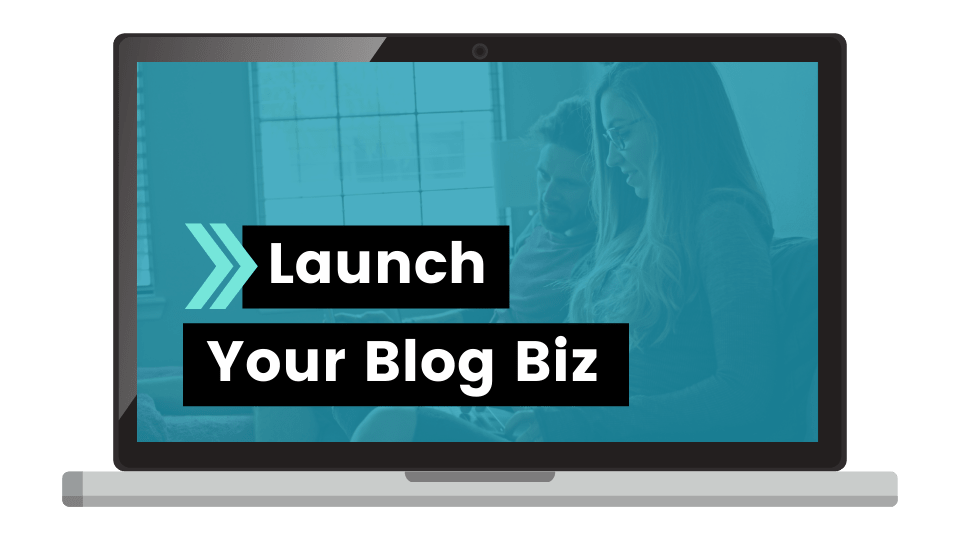 With this course, you will learn how to...
---
Master WordPress and Blog Design
We know how daunting WordPress can be. The comprehensive WordPress training in this course is geared towards non-techies and covers everything from setting up menus, creating categories for your blog posts, understanding plugins, how to add images to your blog posts, and all kinds of other settings and customizations.
Create Amazing Content
Learn how to create incredible content with ease, find your writer's voice, what to blog about, and get step-by-step help on your first 10 blog posts. We also teach you how to find great keywords and headlines for your content to ensure that you can attract the most readers to your content.
Get Tons of Free Traffic to Your Blog
Getting quality traffic to your blog can be expensive (Facebook, we're looking at you!). Most new bloggers believe that all they have to do is write content and publish that content on social media to get visitors. There is SO much more than that, but we're going to show you how to do this without ever having to pay for ads. We will show you how to get visitors to your blog from Pinterest, Google, and YouTube organically (aka for FREE).
Convert That Traffic Into Actual Dollars
There are a lot of people who get traffic to their blog but never actually make any money from it. This is because they usually don't know how to get the right kind of visitor to their posts who are actually looking to buy. We will teach you how to get visitors who love spending money!
Become an Affiliate Marketing Ninja
Much of this course is about mastering affiliate marketing in a way that has never been taught in any other course on the blogging market. You will learn how to sell thousands of other people's products consistently and effectively without ever being shady or ruining your relationship with your audience.
Learn about Ads, Sponsored Posts, and Guest Posts
There is a lot of debate about whether or not to put ads on your blog. We'll dive deeper into this, show you how to set them up and where to put them. We'll also discuss some ways to diversify your income with other strategies like writing sponsored posts.
Build an Email List of Raving Fans
An email list is the single most important tool you will use as a blogger to connect with your audience and start earning an income. Learn how to set up your first email list, including what to write in those first few emails, and how to turn that welcome sequence into a sales funnel that sells products! You'll learn how to start building trust with your readers from day 1.
"I just started making money through my blog for the first time.
IS THIS REAL LIFE???
This is proof Lauren and Alex KNOW what they are talking about!
Their "Basic Trust Funnel Email Template" is worth the price of the whole course. I would have paid DOUBLE the price for the course for what you get on Day 5 in the template."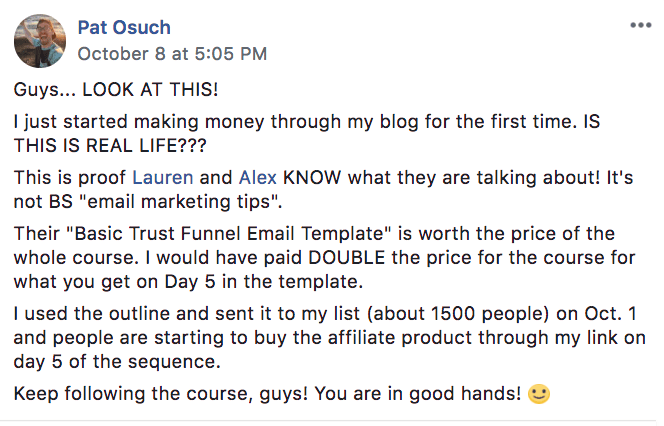 - Pat, Create and Go Student
The screenshots below are from our VERY first month of earning actual income with our blog!
Amazon Associates: $85.62

Clickbank Marketplace: $87.20

While you might not think it's much, that first bit of income meant the world to us.

It was gas money. Grocery money. Money to pay for some of our blogging expenses.
After 4 months of blogging, we had made $0 and were getting discouraged.
We didn't have much help or guidance. And the help we did have was the wrong kind. We were mostly winging it based on the jumbled amount of free information (95% of which completely wasted our time) that we found online.
We didn't yet know it at the time, but this first $172.82 was shockingly life-altering. We had just figured out the first piece of the puzzle that eventually led us to becoming six-figure bloggers.
This course will help you go from no blog or brand new blog to earning your first $1,000+ blogging!
Pinterest Traffic Avalanche
---
Learn how to drive 10,000 - 100,000+ organic (FREE) monthly visitors to your blog - on autopilot!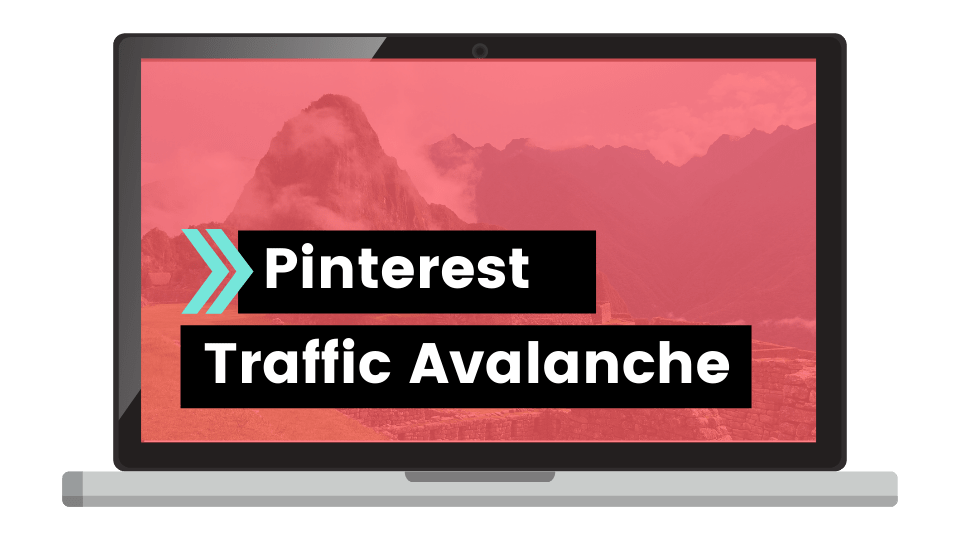 With this course, you will learn how to...
---
Set Up Your Pinterest Profile for Success
Set up your profile for success, including using search engine optimization (SEO) to boost your visibility in Pinterest search. Learn how to organize your boards, your pins, create beautiful board covers, and so much more!
Automate Traffic with Pin Scheduling
The thought of keeping up with constant posting on social media is a drag, right? Who has time for that? Scheduling out your content allows you to get continuous traffic while you're sleeping, traveling, etc!
Design Custom Pins That Stand Out on Pinterest
This is THE name of the game on Pinterest! The best and most beautiful content wins at the end of the day. Learn how to create show-stopping pins that represent your brand and have the best chance of getting viral traffic!
Use Collaboration Tools to Increase Your Reach
Driving any amount of traffic can be tough when you're just starting out with no followers. The beautiful thing about Pinterest is that you don't have to have tons of initial followers to start driving traffic to your blog. Using the right collaboration tools is imperative to your growth strategy as a beginner!
Track Progress With Analytics to Improve Your Strategies
Learn awesome tools and metrics to track your progress and growth so you always know what's working and what's not! This will help you continue to improve your strategies and increase your blog traffic with Pinterest!
Use Pinterest to Boost Your Email Subscribers
It's hard enough getting people to visit your blog, let alone getting them to also sign up for your email list. Learn the strategies that we used to grow our email list like CRAZY by directly pinning our opt-ins on Pinterest!
Here's exactly what happened when we implemented these Pinterest Avalanche techniques into our business...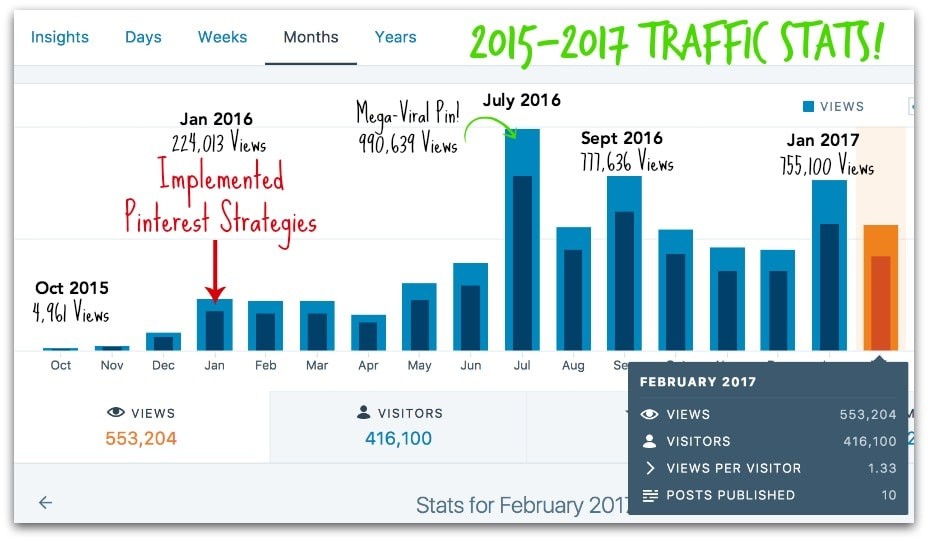 As you can see, in the first 2 months of running our blog (October and November), we had virtually no traffic. Once we began implementing our Pinterest Avalanche strategies in December, things changed almost overnight...
In July, we had a weight loss pin go MEGA VIRAL and generate us 990,000+ views in ONE month! It was INSANE, and that was when we realized the TRUE untapped potential of Pinterest for our blogs.
As you can see, it's not linear growth. This is due to the nature of Pinterest and the "virality" of content. But if you pin the best content have the right strategies in place, you WILL continue to grow.
P.S. This is ALL Pinterest traffic. No ad spend, no Facebook, and no Google traffic.
And this course is CONSTANTLY updated as the Pinterest algorithm changes! These strategies and updates STILL work in 2019!
Here is a recent update from one of our current PTA students: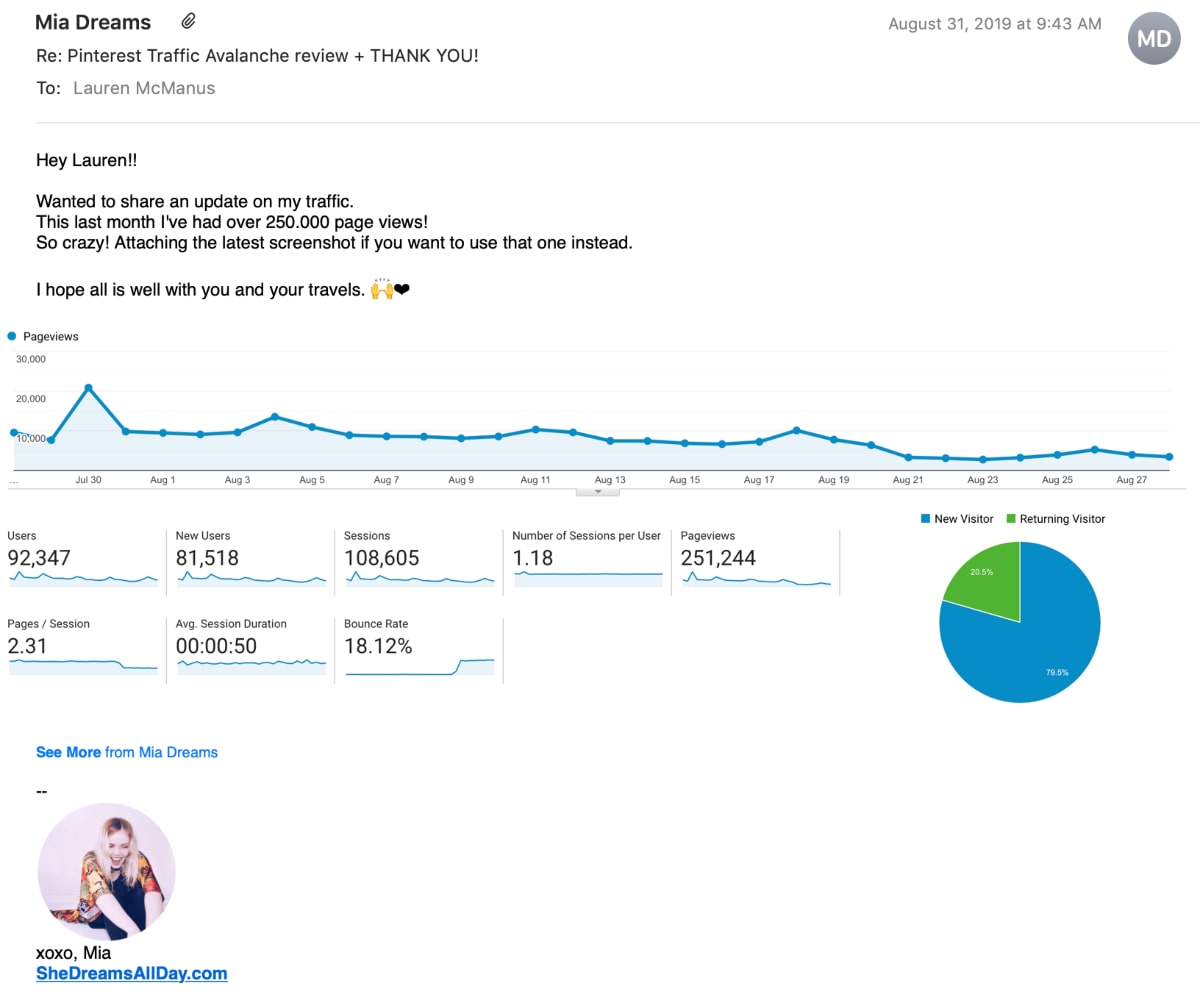 Six-Figure Blog Biz
---
Learn the formula for making six figures from your blog with digital products and services, without being scammy or spending thousands on over-priced courses!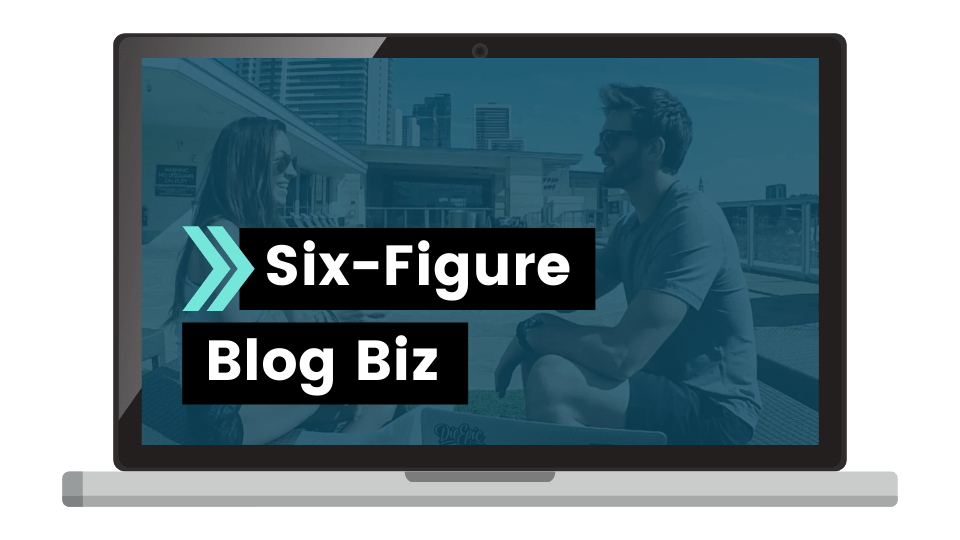 With this course, you will learn how to...
---
Build the Right Framework for Your Six-Figure Blog
You'll see the insider framework of our multiple six-figure blogs, learn how to build better relationships with your audience, and discover the real way 99% of six-figure bloggers make their money.
Sell Digital Products Via Affiliate Marketing
Did you know you can sell thousands of digital products and services without having to actually create your own? You will be able to find and discover incredible products to promote on your blog that your readers will LOVE you for recommending.
Idea Planning and Forming for Your First Digital Products
From forming the idea to gathering research and actual product creation, we break down everything for you. That way you know your product has the best chances of massive success.
Create Profitable eBooks and Online Courses
The exact formula we have used to launch 6+ successful products in a step-by-step process. Everything from creating your product's name to outlining your product and finalizing the design is covered for you in this section.
Create High-Converting Sales Pages
You know the difference between a sales page that coverts at 1% versus a sales page that converts at 3%? – IT'S TRIPLE THE PROFITS. In this lesson, we bring you the lessons we learned while split-testing hundreds of thousands of visitors on our own sales pages.
Get the Right Kind of Visitors (Buyers) to Your Sales Pages
One of the biggest differences between a blog that makes millions and a blog that make $0, is visitors. You will learn how to get thousands of the right visitors to your blog and to your sales pages by creating sales-centered content.
Build Relationships and Sell Via Email Trust Funnels
We show you exactly how to build an automated trust funnel that turns your new subscribers into raving fans and customers in less than a week!
Take a look at our successful eBooks from our popular program, the 21-Day Fat Loss Challenge, that we have created for our health and fitness website: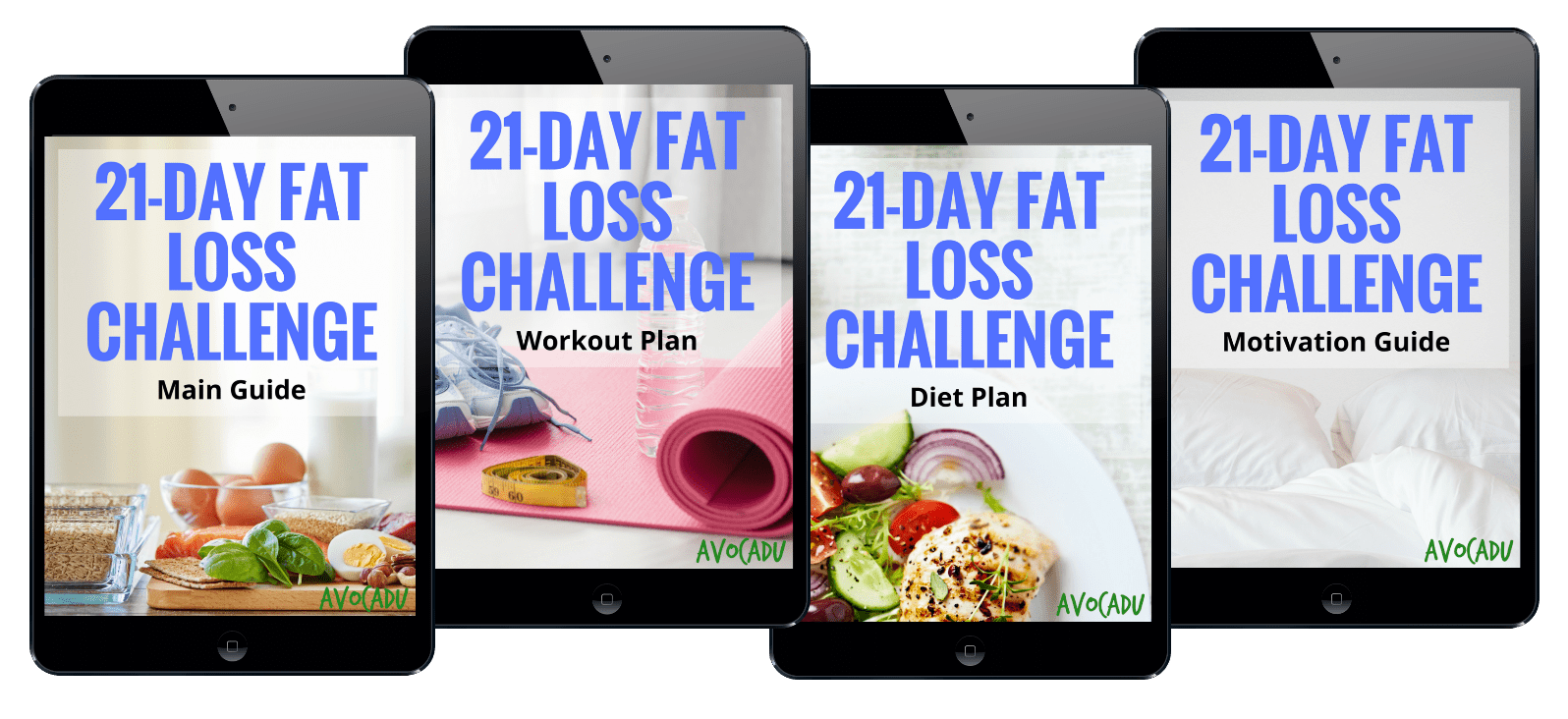 We have now sold over 5,000 copies of this diet program, which includes 5 eBooks and tons of video content and is designed to help our clients lose 10-21 pounds in just 21 days!
PLUS All of the AWESOME Bonuses that Come with Our Courses:
Launch Your Blog Biz Bonuses ($490+ Value)
---
Beginner Checklists to Launch, Drive Traffic, and Monetize ($97 Value)

Affiliate Programs and Marketplaces Round-Up ($97 Value)

Email Trust Funnel Templates ($297 Value)
Pinterest Traffic Avalanche Bonuses ($690+ Value)
---
Pinterest Beginner Checklist - (Valued at $97)
Pin Scheduler Spreadsheet and Follower Tracker - (Valued at $97)
Ninja Secrets Bonus Lessons - (Valued at $497)
Six-Figure Blog Biz Bonuses ($980+ Value)
---
Fast Cash Flash Sale Email Templates - (Valued at $497)
Blog Financials and Spreadsheets - (Valued at $297)
Protect Your Blog from Theft, Copyright, and Other Legal Issues (Valued at $97)

Tracking Your Blog Numbers and Stats -

(Valued at $97)
Plus Access to Our Private Community Support Group (Value $47/m) for FREE!
Courses Included with Purchase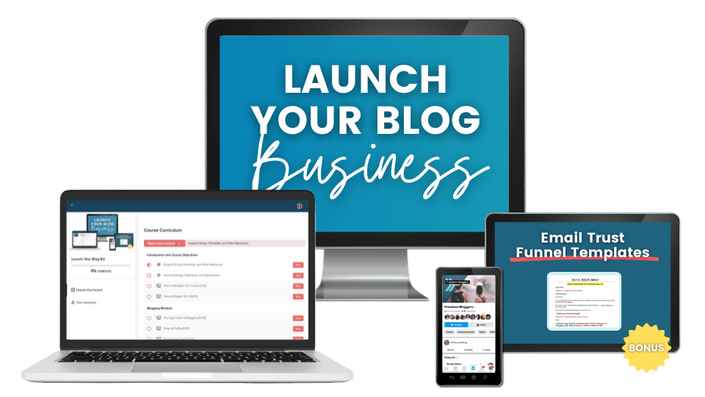 Launch Your Blog Biz
Your solution to start, launch, and grow your own blog business to $1,000/month – from scratch!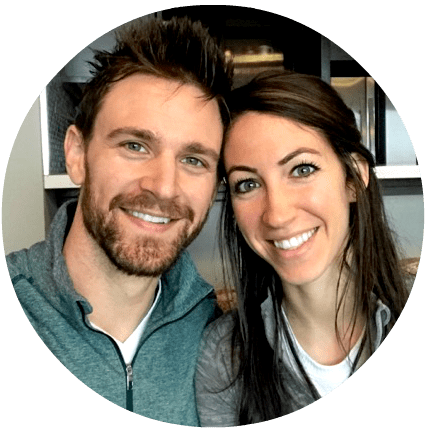 $297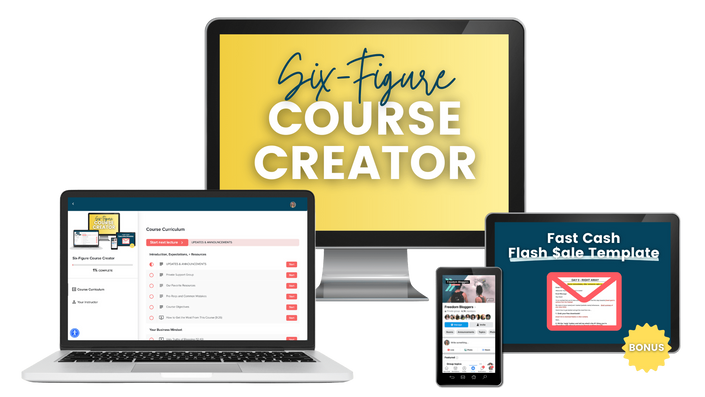 Six-Figure Course Creator
Learn how to create and sell your own online courses without needing to be an "expert" in your field or have mad video skills. We got you.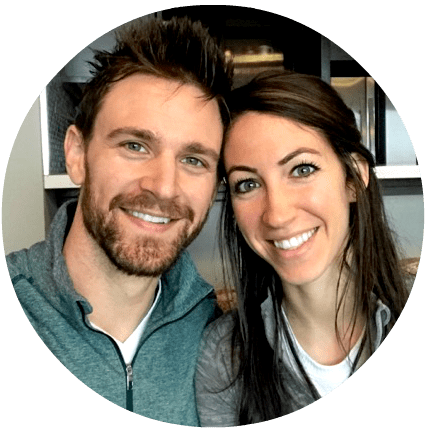 $297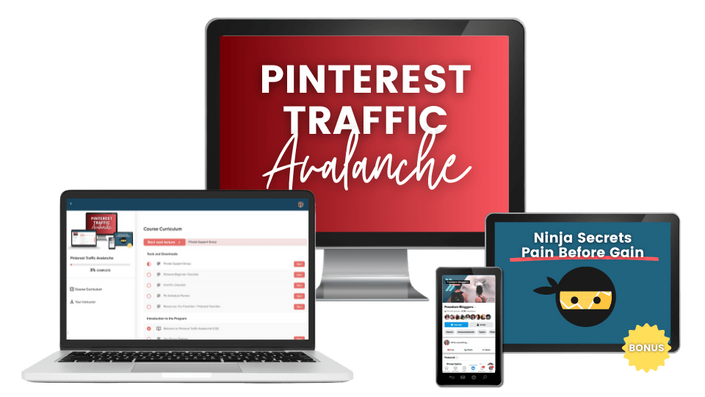 Pinterest Traffic Avalanche
The solution for beginner bloggers to drive thousands of FREE monthly visitors to your blog (no ads required) - on autopilot!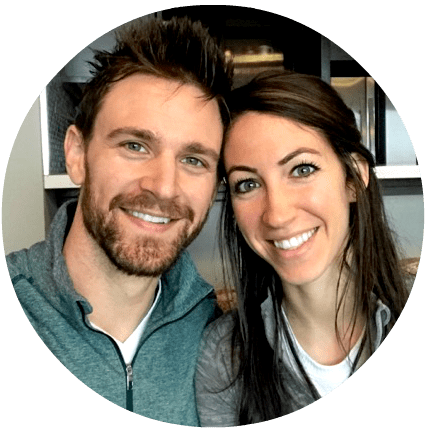 $197
Original Price: $791
"Of all the courses I've taken (I've taken a lot), Alex and Lauren's Pro Blogger Bundle is hands down the best when it comes to making money blogging. The content they provide is easy to understand, but most importantly, it's easy to put into action and actually create... and go!"


- Stacey, Pro Blogger Bundle Student
Frequently Asked Questions
What is included in this course bundle?
This bundle contains all THREE of our best-selling courses: Launch Your Blog Biz, Pinterest Traffic Avalanche, and Six-Figure Blog Biz. This bundle of courses gives you ALL of the tools and resources that you need to start your blog, drive traffic to your blog, and monetize your blog to six figures and beyond!
What if I haven't started my blog yet?
No problem! We will walk you through the steps to selecting the best domain + hosting package to get your blog started! The majority of this course is dedicated to content that will help you build and launch your blog, but there is a beginner introduction on starting and setting up your blog if you haven't already! We've got you covered!
Will I need to purchase anything else once I get the course?
Nope! We DO recommend a few paid software services because of their ease of use, customization, and power. These recommendations can actually SAVE you so much time (and therefore money - time is money in our book), but they are all completely optional. We also provide recommendations for free software options as well. There is nothing that you will absolutely NEED to purchase beyond this course (unless you haven't started your blog yet - in that case, you will need to purchase domain + hosting, but we will walk you through those steps as well!).
Can I find this information for free online?
Not really! 90% of the information we find on starting a blog is incredibly fragmented and incomplete. This is just the nature of blogging and how the internet works. Yes, you can start trying to hunt out this information on your own, but you will spend hundreds if not thousands of hours like we did looking in the wrong spots. This is 100% the course we wish we had when we started out. It would have saved us so much time and money, it's painful for us to think about!
Is there a guarantee or refund?
Well, y'all, here's the deal. We KNOW that this bundle of courses will rock your socks off! We've had hundreds of clients purchase our courses, and we can say with 100% confidence that these courses combined will provide you with everything you need to know to get your blog started, launched, and monetized faster than you can imagine. It's because of this that we do not offer refunds on this bundle. This bundle literally includes ALL of the knowledge that we have of the blogging world thus far, and we KNOW how much it can do for you. Most courses range from $400-$1,000 or more just for ONE piece of this puzzle, and we are giving it ALL to you for less than that. It is for this reason that we do not offer refunds on this product.
What format is the content delivered in?
Video! You will have video instruction and step-by-step walkthroughs of every major topic. This is by far the best way to learn the material we provide - by us demonstrating exactly what we have done to have so much success. We do include some written lessons and notes in the courses but the vast majority of the content is delivered via video.
Is there a time limit to complete the courses? How long do I have access?
There is no time limit to going through the content in our courses. They are a completely go-at-your-own-pace thing! Your access to the courses also doesn't expire. The blogging world is an ever-evolving and changing monster that you have to stay on top of if you want to win! This is why you get lifetime access to this content, including videos, worksheets, and any future updates to the courses!
Do you have transcripts available?
We have detailed outlines for most of the videos, but not full transcripts. They will help you follow along and skip to the parts of the videos that you will benefit from the most. They're also great for taking notes!
Who are the bloggers that are teaching this madness??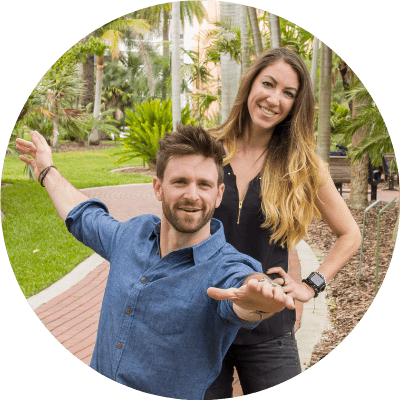 Alex Nerney & Lauren McManus
Co-Founders, Avocadu & Create and Go
Hey there, blogger! We're Alex and Lauren, and we own a health and wellness blog at avocadu.com as well as a blog called createandgo.com, where we teach people just like you how to turn your passion into a profitable business you love.
We absolutely love what we do here at Create and Go, and we've been featured on some major websites for what we do.

In less that 9 months of working online together, we turned our health and wellness blog into a passive income machine that generates over $20,000 per month in blogging income.
We were able to quit our full-time jobs working as a personal trainer (Alex) and a CPA (Lauren) to pursue our dreams of being able to work from home and we now make over $100,000/month with our two blogs. We have even been able to travel to countries like Nicaragua, Peru, Bali, Portugal, and more - all while working on our blogs!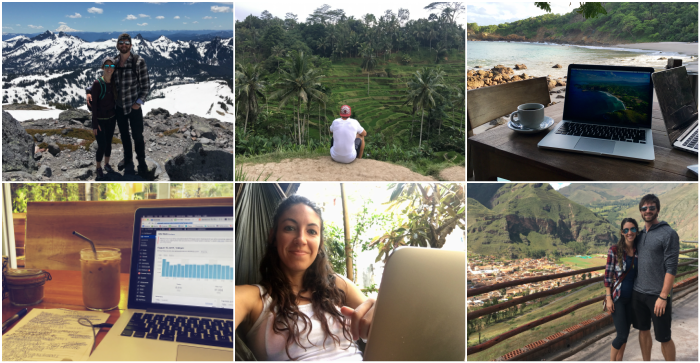 Don't get us wrong... It takes hard work and dedication, but you'll find that working on something you LOVE and that has the ability to majorly impact your future is a million times more rewarding and fun than a job that you hate. Now, it's your turn to experience the fun and success that we've been able to achieve!
Let's do this thing together!

Courses Included with Purchase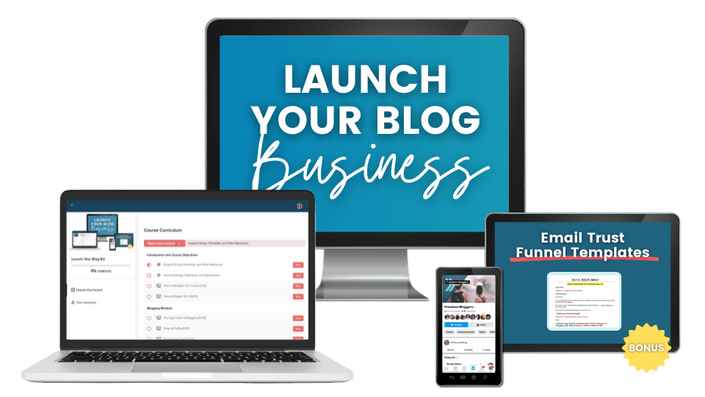 Launch Your Blog Biz
Your solution to start, launch, and grow your own blog business to $1,000/month – from scratch!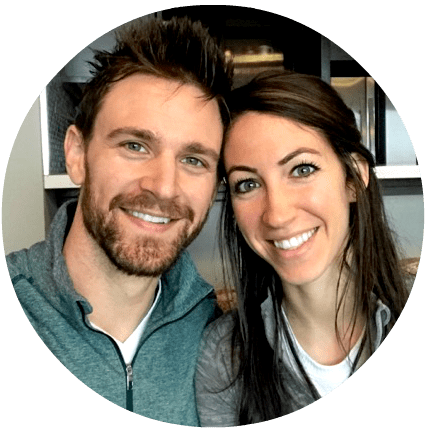 $297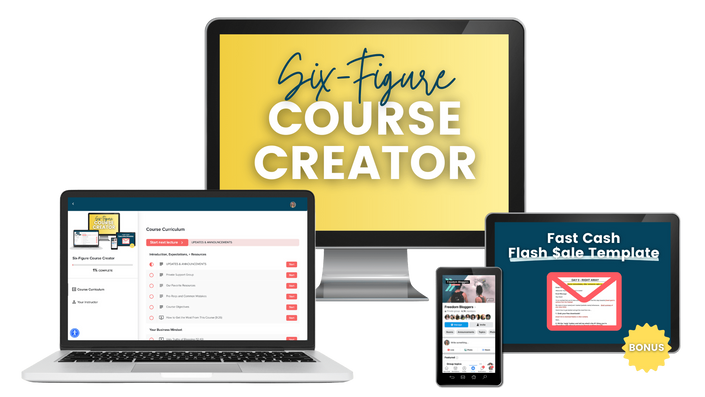 Six-Figure Course Creator
Learn how to create and sell your own online courses without needing to be an "expert" in your field or have mad video skills. We got you.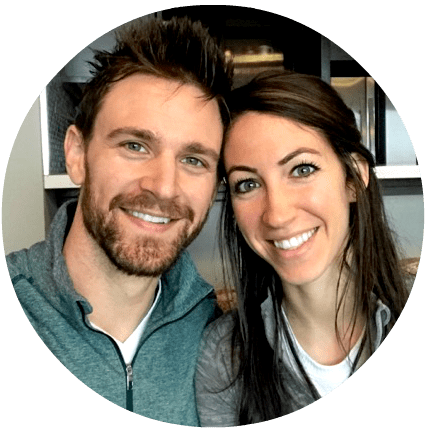 $297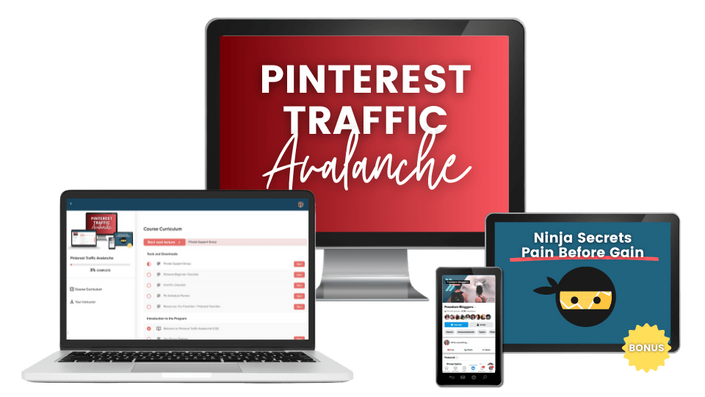 Pinterest Traffic Avalanche
The solution for beginner bloggers to drive thousands of FREE monthly visitors to your blog (no ads required) - on autopilot!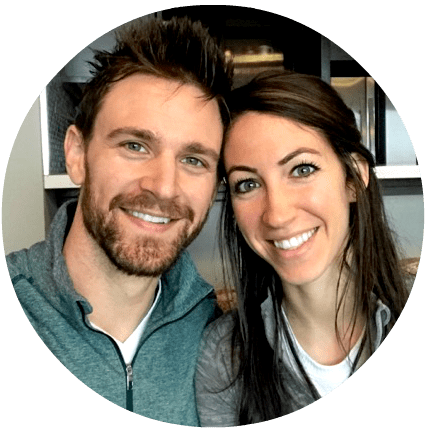 $197
Original Price: $791