Start, Launch, and Grow Your Online Business to $1,000+/Month

Start building your path to freedom as an online creator. No coding skills or tech wizardry required!

Starting your own online business can seem SUPER overwhelming. Am I right???

It doesn't matter how much desire there is for change. It still can be a scary thing. There are always doubts and uncertainties that hold you back from believing that you can do something like this.

Maybe some of the following resonate with you:

🤦🏽‍♂️ You like the idea of making money online but are feeling overwhelmed.


💁🏻‍♀️ You feel like there are too many successful people out there already.

🤷🏼 You don't know what the heck you would start your business about.


👩🏻‍💻
Launch your first online business in just a month.
It doesn't have to take months to do this. You just need to focus on what really matters in the very beginning. It's all about taking the right steps at the right time.


👥
Build an audience of people that actually care about what you have to say.
Wondering why people would ever listen to you when there are so many others out there already doing it? We'll show you how.


💚
Listen, connect, and grow from your audience.
This is where it starts to get really fun -- when real people are engaging with your content and actually listening and responding to what you have to say!


💸
Start earning real money by helping these people solve their problems.
Making money doesn't have to feel weird. You don't have to be overly salesy. You can be yourself -- honestly and transparently.

Well, we're here to tell you that you can.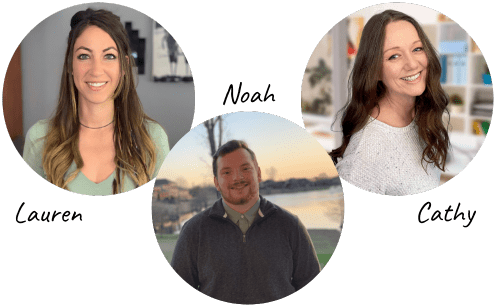 Hey, there! Welcome to the crew! Here are Create and Go, we're all bloggers too. Our team is comprised of several bloggers all running their own online businesses in various niches. Because of that, we bring a LOT of different experiences to the table. We have so much to share with you!
But it's important to remember that we all started out just like you... from scratch!

Like you, we had thoughts of escaping our 9-5.
We were all tired of limited vacation time and chasing weekends that never lasted long enough. We sought something different. So, like you, we turned out sights to the online business world.
Now, it hasn't been the easiest journey. Those first few months required a LOT of trial and error. There was a failed product launch and a failed blog in there somewhere but then, we started to figure some things out.
We made our first $172.82. It doesn't sound like much, but it was proof that we could do this. We just needed to learn how to make more. We then turned that first $172.82 into $1,000 and then into $4,000 and then into $10,000 -- all in the first year.
These are the same strategies that the entire Create and Go team has used to build multiple successful websites in various niches, and we are ALL now sharing these strategies with you in this course!
You see, the setup is everything. If you build the right foundation and you focus on the right things, you'll save yourself months of zeroes and question marks.
Our team is constantly growing and learning and has since been able to turn our two blogs into a million-dollar online business.


Now, we teach others just like you how to start, launch, and grow an online business.
We have helped over 16,000 students become content creators and start their own online businesses.


Some of them are earning $10k, $20k, and even over $40k/month!


We still do this full-time, so the strategies that we teach are always updated for what is currently working for us!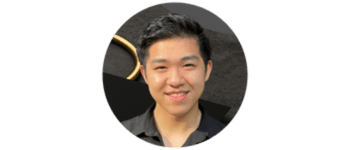 "I now have a scaling freelance content writing business generating $1,500+/month and an exciting blogging job paying me $5,000/month with sweet benefits.
Alex and Lauren's Create and Go courses were pivotal to my transformation."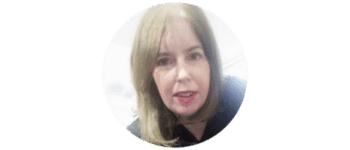 "I came from the standpoint of being completely in debt, not having any money, and having to find good value. I thought your course was one of the strongest value courses out there.
It completely changed the way I thought about email marketing and funnels."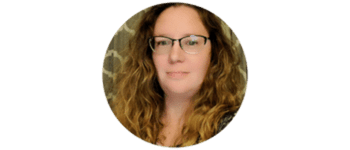 "This course is very extensive! It covers everything you could possibly need to get started and they break it down into easy-to-follow steps."

Meet Maia, Part-Time Blogger Earning Over $2,000/Month

Maia started with Launch Your Blog Biz and has taken all of our courses to grow her blog to earning between $2,000 - $7,000/month -- all while still working at her job part-time!


Introducing Your Step-By-Step Plan to...

Set Up and Launch Your First Website
Navigate the ins and outs of WordPress and build your first website in just a month! Name, niche, hosting, tutorials, etc.

Design Your Website with a Customizable Theme
Design a simple and professional website in a fraction of the time with a customizable, beginner-friendly theme.

Create Great Content That Stands Out
We'll teach you about SEO Articles, YouTube, Podcasting, and more, so you can decide what kind of content is right for you.

Get Tons of Visitors to Your Content
Attract the right kind of visitors to your content -- that stay, subscribe, and buy from you!

Build an Audience and Email List of Raving Fans
Start building relationships with your audience and build your first email sales funnel!

Earn Your First $1,000+ of Income
Ads, sponsored posts, affiliate marketing, and more. Learn how to earn your first $1,000+!
You'll Also Get These Awesome Bonuses: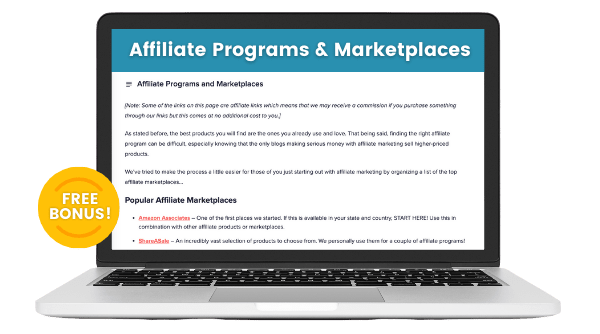 Affiliate Programs and Marketplaces ($47 Value)
Hunting for good affiliate programs and networks is time-consuming and many of them suck. We've compiled a list of some of the best!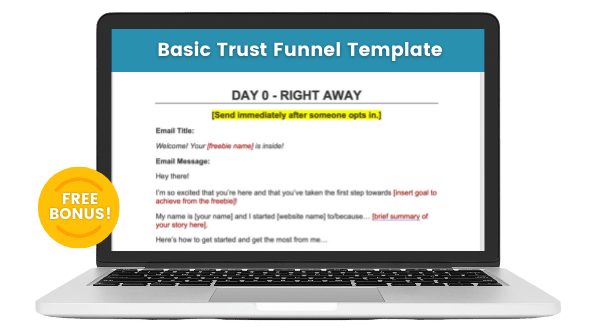 Email Trust Funnel Templates ($297 Value)
Create your first funnel designed to build trust with your audience and sell your first affiliate product! Worth the price of the entire course alone!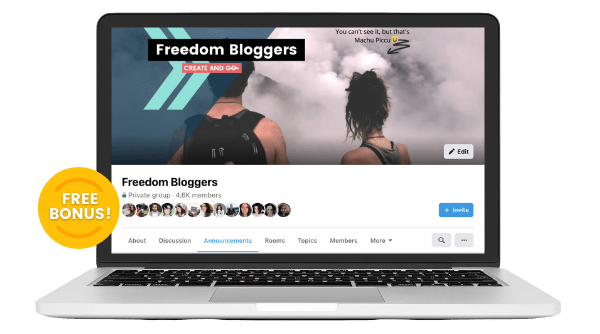 Student Community Support Group ($47/m Value)
In our community group, you can ask questions, get updates, accountability, discuss strategies, get feedback on your progress, and more.
Plus, you'll get lifetime access to the course + all future updates!
The online business world is constantly changing. As algorithms change and we update our strategies, we continue to update all of our courses! You will always get access to these updates right within the course!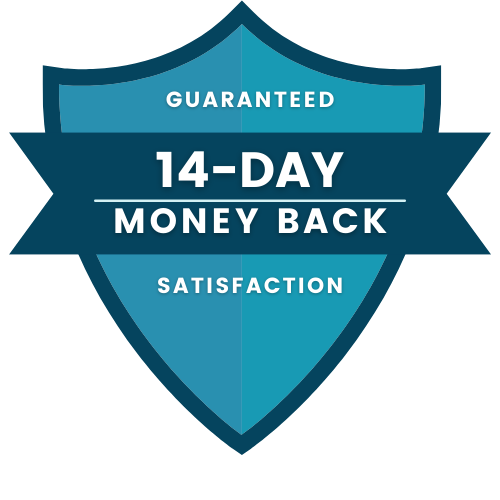 14-Day Money-Back Guarantee


We want this to be a good fit for you.
We also know that we can't please everyone, even when we try our damnedest.
So here's the deal... Just give it a try.
If you don't like it for any reason or just feel that it isn't right for you, you can request a refund within 14 days of purchase.
We want you to be happy and have warm fuzzies about your decision.


 Frequently Asked Questions

What if I don't even have a website or even an idea yet?
No problem! Whether you're in the early stages or haven't even started, we'll walk you through the steps to getting your website set up, launched, and more!


Will I need to purchase anything else for this course?
Just a hosting service. We recommend other software because of their customization and ability to get you results faster but they are optional and we also provide free alternatives.


What format is the content delivered in?
Mostly video content, which allows us to explain and demonstrate the strategies effectively. There are also transcripts available for most lessons and some supplemental written lessons.

Do you offer any refunds or guarantees?
Absolutely! We want this to be a good fit for you. If you aren't satisfied or feel that this isn't right for you, you can request a refund within 30 days of purchase. Please see the refund policy linked at the bottom of this page for the full conditions.

Can I find this information for free online?
Free info is generally fragmented and outdated. Course creators keep their best secrets and strategies for their paying customers. It's how we earn a living. This course contains our personal strategies for success that you won't find anywhere else!


Is there a time limit to complete the course?
There is no time limit to completing the content in this course. It's totally a go-at-your-own-pace thing! Your access to the course doesn't expire, including any and all future updates to the course.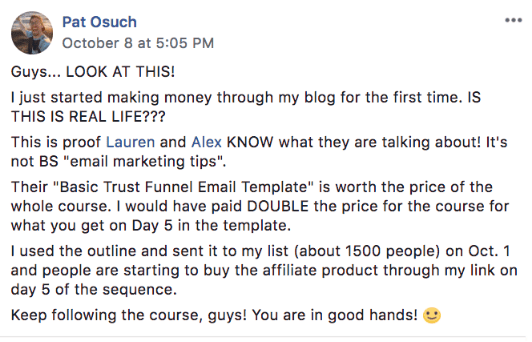 "Their Basic Trust Funnel Email Template is worth the price of the whole course."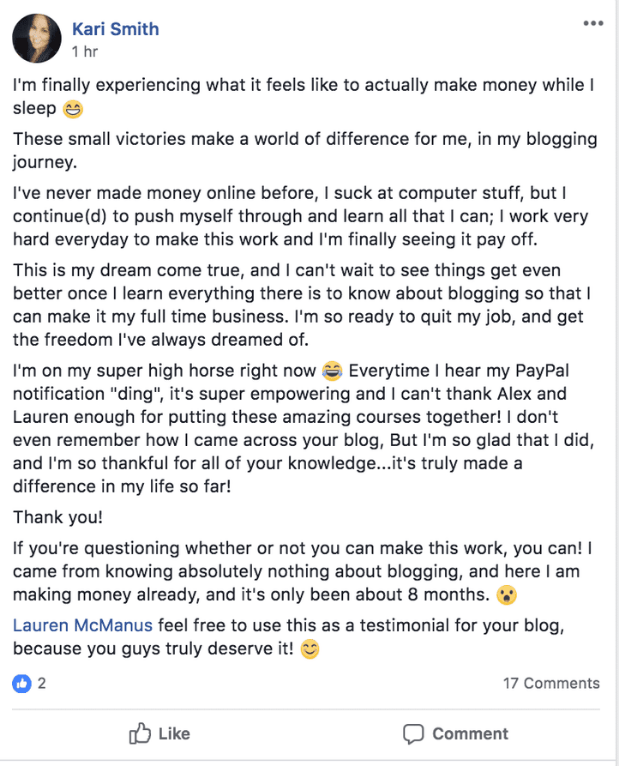 "I'm finally experiencing what it feels like to make money while I sleep."


Beginners and Anyone New to the Online Business World
Whether you have a new online business or haven't even started yet, this course will help you do everything from choosing your idea, getting a domain name, all the way through setting up your website, creating content, building your first email list, driving traffic, and making money.

Anyone with the Motivation and Desire for Change and Willing to Put in the Work
We've taught everyone from busy professionals to moms with 3 kids. Everyone has their own sh*t going on. You CAN make this work, even if you're super busy, as long as you're motivated. We'll teach you exactly what to focus on and when to focus on it to beat the overwhelm.
Who is this course NOT for?

Experienced Biz Owners Looking to Make Extra Money
This course is beginner-focused, but we have other courses that are better-suited if you have some experience already. Consider SEO Blueprint for Bloggers or Pinterest Traffic Avalanche if you're interested in getting more traffic and/or and Six-Figure Blogger if you're ready to scale your income by creating your own products and building sales funnels to sell them.

Slackers, Hand-Holders, and People Not Willing to Dive in Deep
This course requires work. To be a successful entrepreneur, you need to learn how to be a problem solver. In our courses, we teach you the strategies and give you guidance on how to implement the strategies. But we'll also teach you how to be resourceful and deal with problems as they arise -- so you can run your business on your OWN!

Lauren, mother of two, launched her website in 3 days!
"I wasted a ton of time trying to figure it out on my own... You need this course! It's really really helpful. Both you and Lauren are super to easy to understand and follow."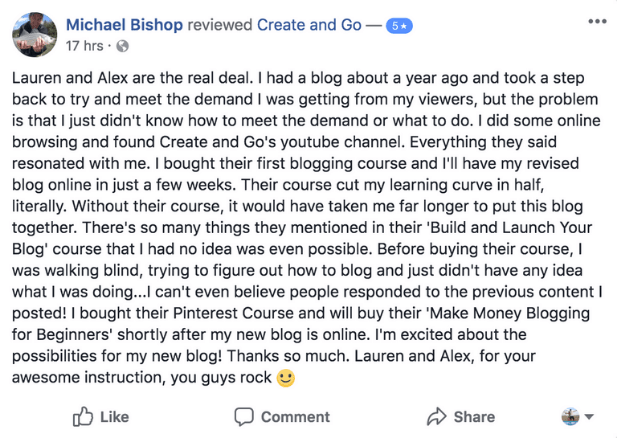 "This course cut my learning curve in half, literally."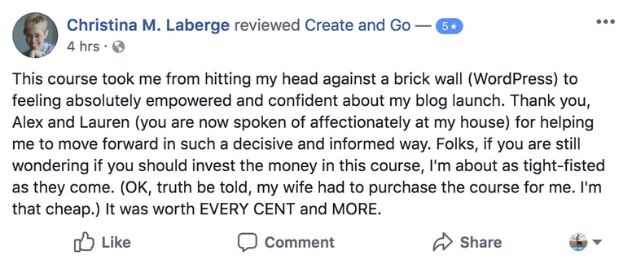 "If you are still wondering if you should invest money in this course... It was worth EVERY CENT AND MORE."