Are you feeling anything like we first felt about SEO?



Confused about what the heck SEO even is?

"SEO, backlinks, algorithms..." It's okay if you're lost when people talk about SEO! We felt the same way when we started blogging.


Overwhelmed by conflicting information?

Not only is it hard to understand, but everything you read seems to be totally different from one "expert" to the next... Length, outreach, backlinks, keywords... What's REALLY most important?


Nervous about ever-changing social media traffic?

It feels like a popularity contest you have no chance of winning. It's a roller coaster of emotions and numbers, and it isn't fun.

Needing more, PROFITABLE traffic?
You know you're not doing everything wrong. You think your content is just as good (or better) than everyone else's. But you still don't have that profitable "system" that all the successful people talk about. 

If you're feeling any of these, you're in the right place, my friend…


Google SEO doesn't have to feel like rocket science or watching paint dry.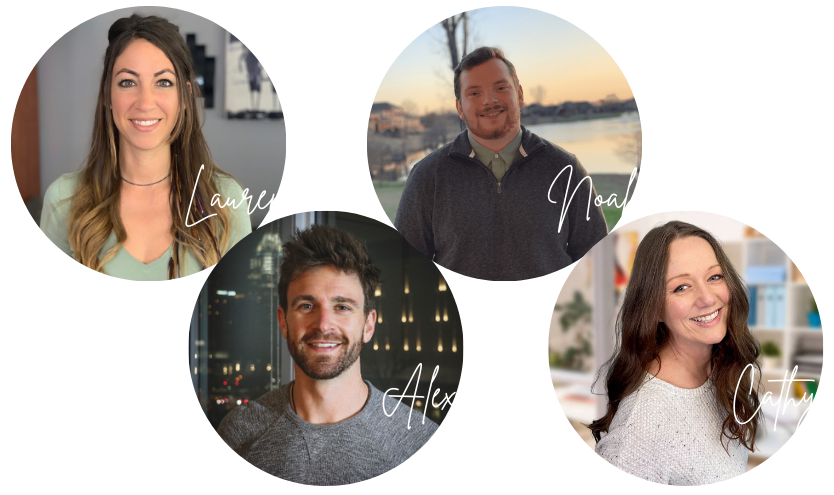 Hey, there! Welcome to the crew! Here are Create and Go, we're all bloggers too. Our team is comprised of several bloggers all running their own online businesses in various niches. Because of that, we bring a LOT of different experiences to the table. We have so much to share with you!
But it's important to remember that we all started out just like you... from scratch!


Our Google SEO journey hasn't been an easy one, but it was worth it.
We bought every course...
Watched every YouTube video...
Listened to every podcast...
Read every Brian Dean post...
Considered sacrificing a virtual lamb to the Google gods in search of SEO salvation...
All over the course of 6-12 months, which felt like years. We began the SEO journey excited, put hundreds of hours into the project, and still weren't left with much to show for it.
We were averaging about 450 views per day. 😒

To some, that might seem like a lot. But for us at Create and Go, with a team working on SEO very intensely for the last several months, this was not good enough.
We were aiming higher, and we're aiming higher for you.
Desperate to understand why our SEO traffic wasn't growing faster when we KNEW our content was better than some of the articles outranking us, we reached out to some experts in the field. But it turns out even most of them couldn't help us much.
So, we took it upon ourselves to get to the bottom of this problem. We took a MUCH deeper dive and I won't even tell you about the grueling months it took to get us there.
But the silver lining here is that we learned a LOT.

This led us to... 4 Important Discoveries About SEO


1. We didn't prioritize Google SEO from the beginning and this came back to bite us.

We didn't have the right information from the start, so we made the wrong choices at the beginning. We made mistakes that still hurt us even now, despite our great results.


2. A lot of people cheat at SEO.

Unfortunately, there are a lot of people that try to cheat their way to the top. Some are successful, but Google dedicates a LOT of resources to sniffing these people out and pulling the rug with each algorithm update.


3. It's not too complex, but it takes a very careful approach.

Some parts of Google SEO can get pretty technical, but the majority of it isn't about that. You just have to take the right steps at the right time and set things up properly from the beginning.


4. You need to get started now or get left behind… forever...

Most people ranking now are only ranking because they've been there for a while. The longer you've been on top, the more likely you are to stay there. Start now to invest in your future.

Building Strategies From Our Discoveries

Finally, some results.
Due to a subdomain redirect, some bad links to courses that were out of our control, and a lot of tech jargon I don't need to go into – we fixed our SEO woes.
Our views had TRIPLED! 📈
We went from 14,079 views in January, which is normally one of our BEST months, to 35,149 just 6 months later!

Cut and Paste Strategies That Actually Work

Our team has been testing and refining these strategies on multiple other niche sites with great success! Below is one of the other sites that we run:


Imagine What SEO Results We Can Help YOU Get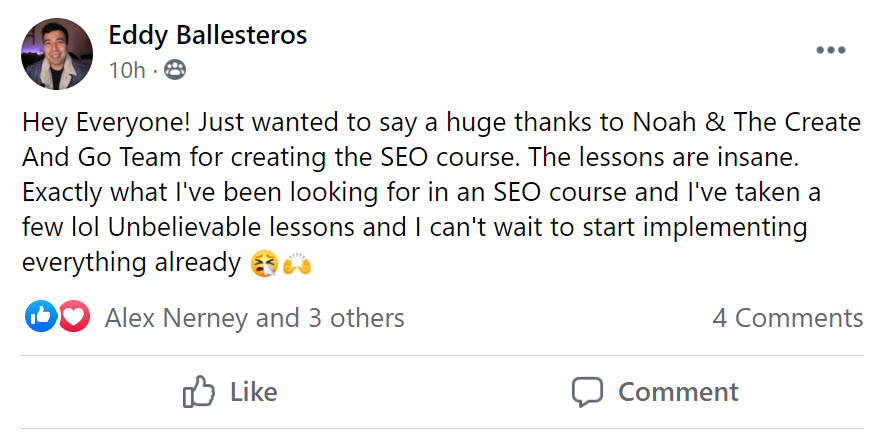 "The lessons are insane! Exactly what I've been looking for in an SEO course and I've taken a few."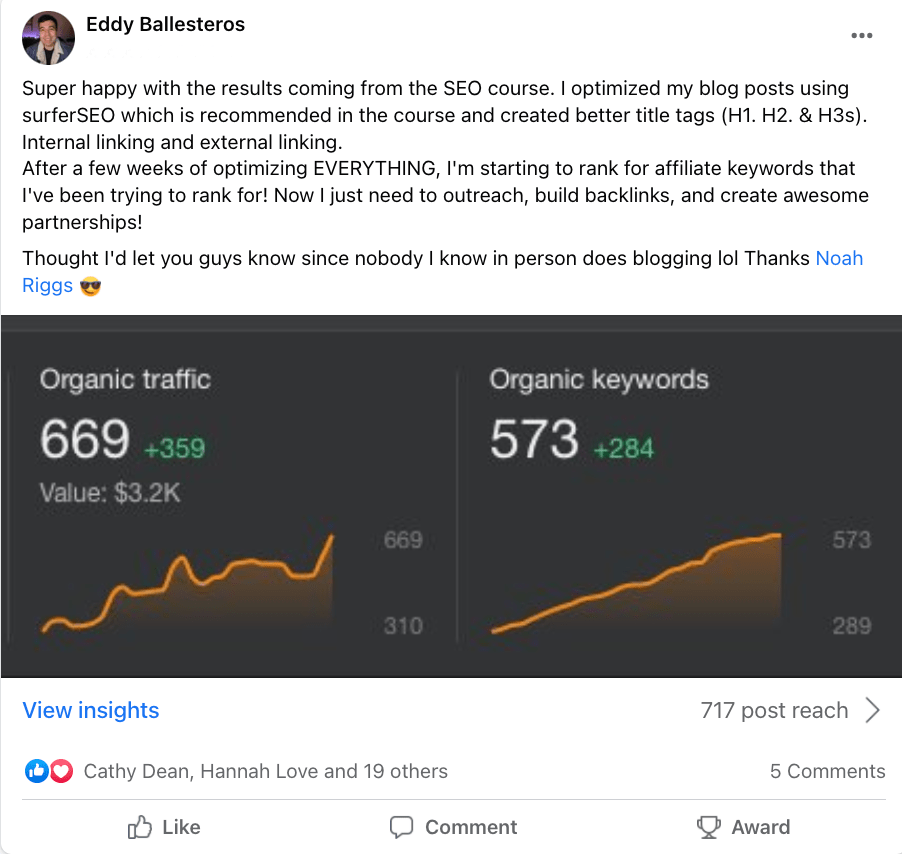 Your Complete Blueprint to SEO Traffic


Set Up and Optimize Your Website

Are your pages set up properly? Categorized? Headings, keywords, content, etc. Learn what website and content setup you need to focus on and what's actually important and helpful for SEO.


Take a Deep Dive Into Keywords

There is a bit of an art to selecting the right keywords, but it doesn't have to be hard. We'll break down keywords so that you can better understand what to focus on, how keywords generate income, and where to find the best ones.


Use SEO Power Tools to Optimize

We'll show you how to use a variety of SEO tools to create, analyze, and optimize your posts -- so every post has its best chance of ranking in the algorithm.



Create Top-Notch Blog Content That Ranks

It can be pretty difficult sometimes to identify what makes others in your niche successful while you remain stagnant. Learn how to figure out what they're doing right, so that you can create the best content out there.

Master the Outreach Process

We'll break down exactly how to find the right people to reach out to, how to collaborate with them in a mutually beneficial way, and how to build successful connections with other blogs -- all while growing your business in the process.


Improve and Scale Your SEO Efforts

Learn how to audit and optimize your content to continue to maximize your results. We'll also show you what to look for in a team to help you create a system for building and scaling your business in a way that sets no limits!

You'll Also Get These Awesome Bonuses: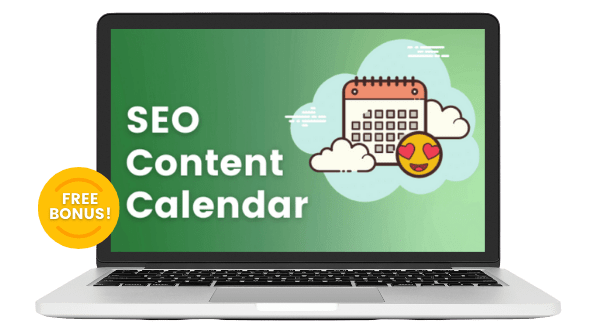 SEO Content Calendar ($97 Value)

Take the knowledge you've learned about keywords and organize them into a completely functional content calendar.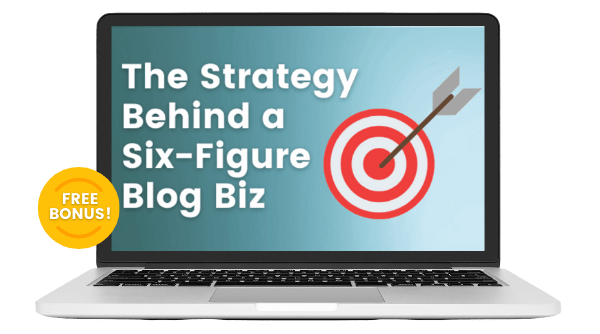 Six-Figure Business Strategy ($47 Value)

Build the right framework to better understand your audience, market better to them, and sell more products.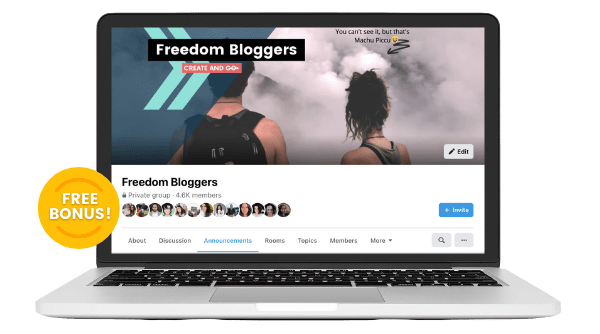 Community Support Group ($47/m Value)

Private group access to ask questions, get updates, discuss strategies, get feedback on your progress, and more!

Plus, lifetime access + all future updates!
The online business world is constantly changing. As algorithms change and we update our strategies, we continue to update all of our courses! You will always get access to these updates right within the course!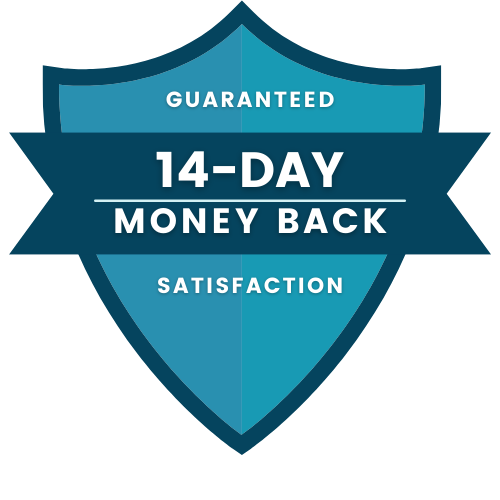 14-Day Money-Back Guarantee

We want this to be a good fit for you.
We also know that we can't please everyone, even when we try our damnedest.
So here's the deal... Just give it a try.
If you don't like it for any reason or just feel that it isn't right for you, you can request a refund within 14 days of purchase.
We want you to be happy and have warm fuzzies about your decision.


Do you know what the problems with most SEO courses are?


1. They are too vague.

"Get some backlinks... write good titles... choose a good keyword..."
I can't tell you how many courses we have seen that brush over the little stuff that is actually pretty darn important. Too many people try to be as vague as possible and only give away the minimum amount of information that you need to find success.


This Course:

We share all the strategies that we use and are constantly updating all of our courses when we try new things, learn new strategies, and as our business evolves.
If you don't succeed, we don't succeed.


2. They use outdated strategies that just don't cut it anymore.

The techniques shared by bloggers and marketers who have been around for 10-15 years aren't often relevant anymore.
Things change. Google has changed. Textbook traffic lessons have changed.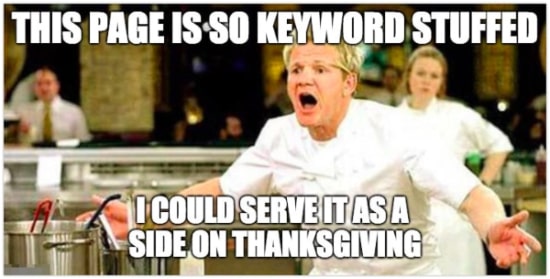 Keyword stuffing will get you nowhere fast.




3. They are not truly beginner-focused.

They may be packed with information, but they never help you build a foundation. They start at level 100 when most bloggers need them to start at level one and work their way up!


This Course:

We take the better approach with our SEO pyramid, where we focus on the basics and most important strategies first, then begin teaching you more advanced things as the course progresses.


4. They get you traffic but it doesn't translate into money.

Getting a lot of traffic can be exciting. But not all traffic is created equal.

While a lot of bloggers try and play it safe and beef up their numbers by going after SUPER easy keywords that aren't worth anything, we believe in going after the RIGHT keywords.


This Course:

We don't write something just for the sake of adding 100 visitors a month if we know those visitors won't make us more money.
This course focuses on monetizable and transactional traffic.
Quality > Quantity

Plus, you can trust us. We use a lot of memes.


Anyone Looking to Take Their SEO Knowledge to the Next Level

This course is going to be perfect for new bloggers or anyone looking to learn more about SEO. If you haven't seen any SEO results in the past, look no further. This course is for you!


Anyone Motivated Enough to Put in the Work

We've taught everyone from busy professionals to moms with 3 kids. Everyone has their own sh*t going on. You CAN make this work, even if you're super busy, as long as you're motivated. We'll teach you exactly what to focus on and when to focus on it to beat the overwhelm.


People Who Want to Buy Links and Cheat Their Way to The Top

If you think you can buy your way to the top of Google and think this course is going to tell you exactly how then you are in the WRONG place. You are lost and we can't save you. No cheating or shady sh*t here.


People Looking to Get SEO Rich Quick

Good SEO takes time and effort and it does not come with IMMEDIATE gratification. All good things in life take time and SEO traffic is no different.

Still have questions? We have answers!


Can SEO work for me in any niche?

Yes! We won't lie to you. It can be easier to succeed in some niches than others. But this doesn't mean that you won't be able to get SEO traffic. Even some traffic can make a HUGE difference. You really just need to have the right understanding of how to do things from the start and how to set the right expectations.


Will I need to purchase anything else once I get the course?

No, you don't have to purchase anything else to complete the course. While we do recommend certain paid software and tools, we also include free alternatives.

Do you ever update the course?

Absolutely. We update this course regularly as software is updated, algorithms change, and as we learn new strategies that are working! SEO is a big part of our own traffic strategy, so we're always paying attention to what's working and what's not. We always update the course accordingly.


Do you offer any refunds or guarantees?

Absolutely! We want this to be a good fit for you. If you aren't satisfied or feel that this isn't right for you, you can request a refund within 30 days of purchase. Please see the refund policy linked at the bottom of this page for the full conditions.


What format is the content delivered in?

Mostly video content, which allows us to explain and demonstrate the strategies effectively. There are also transcripts available for most lessons and some supplemental written lessons.

Do you have a question we didn't answer?

You can send us a message through the chat box at the bottom of this page OR you can send us an email to [email protected] and we'll do our best to help you figure out if this is right for you!