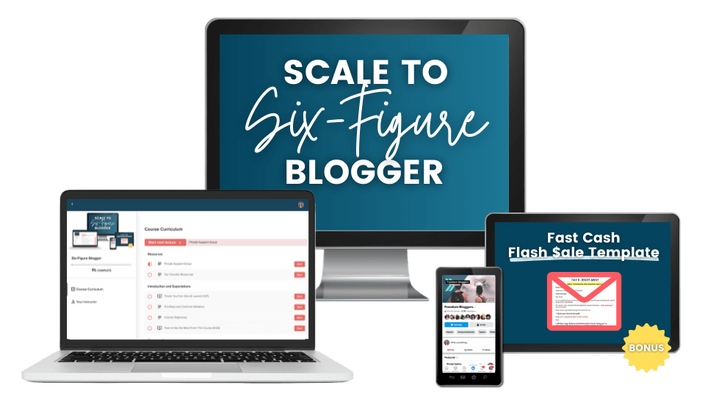 Six-Figure Blogger
Learn how to earn six figures from your blog with digital products and services - without scammy selling tactics or needing to be an "expert."
Do any of these feelings resonate with you?
👵🏻 Everyone and their grandmother is an expert these days.
Launches about launching. Webinars about webinars. Influencers influencing. Our feeds are flooded with opportunities to the point where it's just exhausting. We blog about blogging, but that's not how we started, and we think that makes a difference. We took our health and wellness blog to six figures in a year FIRST, and that's the standpoint from which we teach.
🪞 Is it too much to ask for a little transparency??
Everyone has the answers to all of our problems. Some of those answers seem free and some of them cost thousands of dollars. In a world of noise, it can be difficult to find the right person to listen to. The person who gets you and what you're going through. Cut the bulls*t, please.
🙇🏻‍♀️ Overwhelmed about making the right next step.
Webinars, launches, email funnels, ads, etc. Where should I turn my attention? If you've been blogging for more than a moment, you know it can be a bit frustrating trying to figure out what direction you should go in next.
😞 Spending a lot of time working but still feeling at a standstill.
If you're a more seasoned blogger, this can be a very real feeling. You just don't understand why some bloggers can make so much while you hustle your butt off and hardly make anything. You feel like you're doing all the right things, but something's gotta give.
🙋🏻‍♂️ Sick of working your "real" job and ready to go all in.
It's tough to make that final leap. If you aren't making enough with your blog, there is a big risk involved with quitting your "real" job. What if you don't make it?? The amount of money that it takes to feel comfortable with this decision can feel daunting.
If you're feeling ANY of these, you are in the right place, my friend.
We went from 0's across the board for MONTHS to earning over $20,000/month just 6 months later.
Believe it or not, we also sat in what we call the "poop phase" for quite some time.
This is when you're sitting in the trenches and grinding every day and you just feel like you're falling short of all expectations. Especially when you see other people doing it successfully.
We tried all the things too.
We tried webinars.
We tried launches.
We tried selling other people's products.
We tried creating products.
For a while, nothing worked.
We had zeros across the board for the first 4 months or so.
And then, something did work. A little... Eventually...
We made our first $172.82.
We felt rich AF.
We did it! We proved it was possible to make money online.
We weren't total failures...
But how do we turn it into MORE?
That obviously isn't going to cover even half of our monthly grocery bill...
But we paid very close attention to the things that did work, even if it was only a little.
And we took a deep dive into learning how we could scale that.
We started to figure some things out -- purely through hundreds of hours of trial and error.
After making our first $172.82, we put our heads back down. Back to work.
We turned that into $924.40 the next month.
And then we made over $2,000 the month after that.
But at this point, we felt a little stuck.
We were making some money through affiliate marketing, but earning $5/sale wasn't quit-your-job-anytime-soon money.

There are generally two ways to earn more income with your blog.
1. Get more traffic.

Simply get more people in the door and you'll make more money. That's a no-brainer, but it's also a HELL of a lot easier said than done.
You probably know this.
To earn our goal of $10,000, we would only need to make 2,000 sales every month. Oh, okay. No problem... 🙄
2. Sell better.
Hmm... okay. OBVIOUSLY. But this encompasses a lot of things.
The price of the product... How you're selling it...
But the cool thing here is that you can do this with what the audience that you've already got. It's much easier than getting more traffic!
You just need the right product and the right message.
We were scared to create our own product because the first time we did this, it was a huge failure.
We sold one single product.
But because we were having some luck selling other people's products, we felt [slightly] more confident this time.
So, we created our first product -- a yoga eBook.
And just like that, we were making $27/sale rather than $5/sale.
And then we created our second product -- an online weight loss program.
And we turned $2,000 into $4,000 and $9,000...
And from there, we started earning over $20,000/month.
We kept listening to and learning from our audience and improving what we were doing.
We doubled down on the things that were working and we let go of all the rest.
Do you ever feel like there's some sort of arbitrary ceiling preventing you from earning serious money from your blog?

We felt it too.
Until we mustered up the courage to put ourselves out there and create something of our own.
If you've been trying to break out of the $500 - $3k per month range, hear me out...

There isn't a ceiling. You're only limited by the strategies that you're using.
This is fantastic news because it means that YOU can change this!
You just need to take the right steps at the right time -- this is all a solid strategy really is anyway.

Alex and I made $103,457.98 in our first year with our health blog. Now, we make over $75,000/month with two successful blogs.
Here are a couple of screenshots of a portion of recent earnings as of July 2021: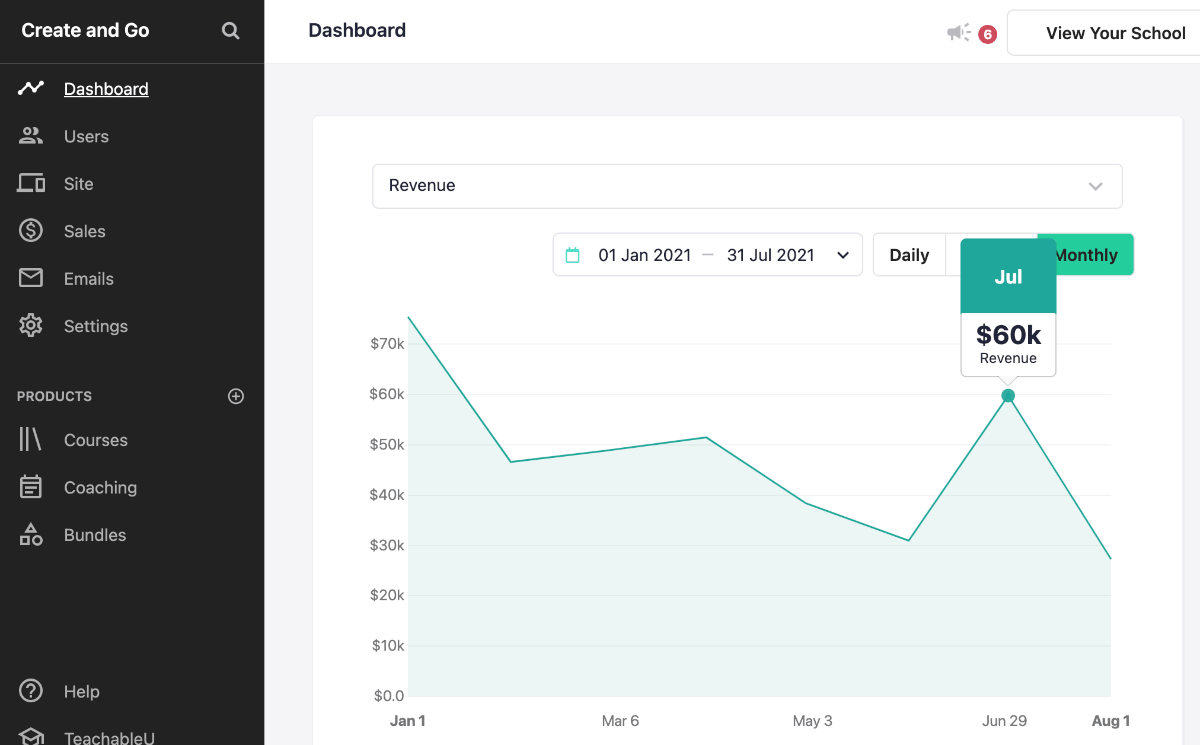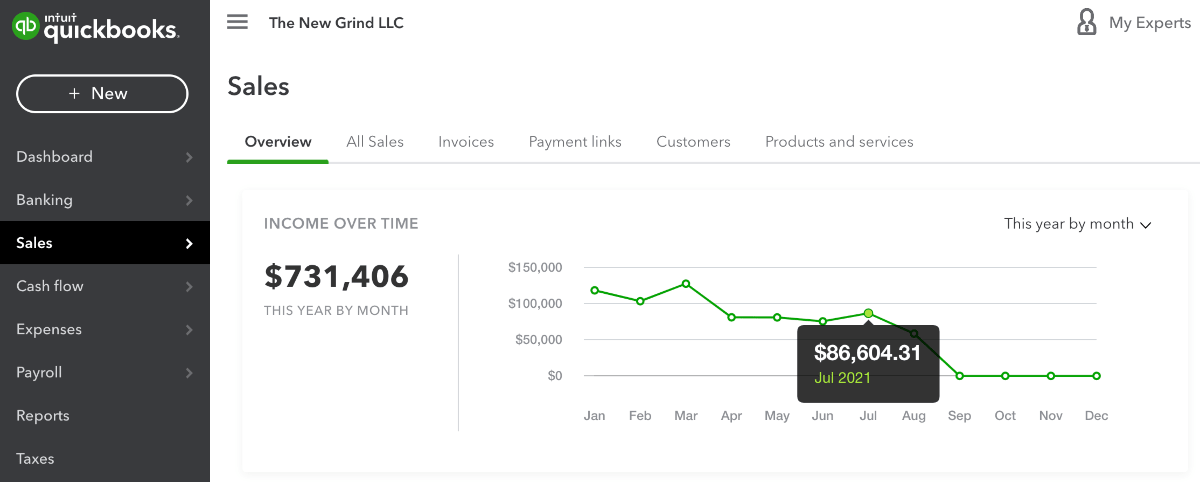 But more important than the money is what this business has given back to us. The lifestyle that it has provided for us...
Since we started our first blog, Alex and I have been able to quit our full-time jobs and travel the world -- all while working and earning a full-time income.
We've been all over the world from the beaches of Bali to the deserts of Peru...

Our blogging income has provided us with time and financial freedom beyond what we believed was ever possible for us.
Before this, I was a CPA working for a small accounting firm in Dallas doing taxes. Alex was a personal trainer.
We had limiting beliefs just like you.
And then we took the next step...
You can successfully earn thousands every month selling your own products and services...
Honestly and Transparently
Honesty and transparency are at the core of everything that we do.
We didn't start out trying to be this way.
But over time, we learned a couple of things:
1. Aiming for perfection sucks.
2. People don't want perfection.
I'm going to spoil a couple of our "secrets" here.
When you aim for perfection, you're setting yourself up for failure. You're setting your expectations high. Good luck meeting them.
You're also going to be miserable every step of the way.
Constantly feeling like you're not good enough and like other people are better than you.
And the crazy thing is...
People don't want perfection.
They see enough of that every day in their feeds. They just want something real.
They want imperfection, relatability, connection, and honesty.
You won't see us looking perfect on Instagram. Most of my photos are taken from far away or when I'm wearing sunglasses because I actually hate the way I look in photographs.
But we set our business up in a way that we didn't need to be "those people" in order to make money.
Because it's just not us.
Somewhere along the way, we learned this when we started making $20/day and then $100/day and then $1,000/day...
The more open and honest we were with our audience, the more they opened up to us. The more they trusted us in return.
People like Kelan and his wife, Brittany...
Once the system is set up, you can set up your life exactly as you want it.
---
We wake up every day to hundreds of dollars in our bank account just from the money we made while we were sleeping.
We work on what we want to when we want to.
We are able to travel while blogging and experience a kind of fullness to life that is hard to put into words.

There are a lot of bloggers out there that are frustrated and searching for the process that will take their blog to the next level.
This is how you do it. Our product is a step-by-step walkthrough of how to make an incredible income selling digital products and services with your blog.
But before we show you the product, let's look at the common mistakes you are probably making (we know, because we've made them all!).
7 Common Mistakes You're Likely Making While Trying to Find Success
---
😭 1. You think creating your own product sounds scary.
It is. We felt trepidation before we created our first product, and then it failed. And that sucked. But then we tried again and it didn't fail. It's gotten so much easier with each one that we've created. Sometimes you just gotta dive in and acknowledge the anxiety. It will go and f*ck off when you get the hang of things!
🧲 2. You don't know how to attract your people.
Before you start selling to your audience, you have to understand who they are and what they need. You have to understand how to help them, and you have to attract the right people to your products. It makes all the difference.
🔢 3. You're focused more on quantity rather than quality.
There are blogs with relatively few visitors that make six figures in a single month, and there are blogs with millions of visitors that hardly make any money. What you do with the visitors that you have is what's important.
✨ 4. You aren't sure what makes you different from the others.
It's called imposter syndrome, and we all feel it to some degree. But what makes you awesome is your knowledge and experience. No one else in the world can be you. Your voice is unique and it matters.
💌 5. You're underestimating the power of your email list.
Many people know that their email list is important, but they're missing the biggest point: How you talk to your people matters. Tremendously. Your email list is a powerful tool to scale what you do.
💸 6. You don't really understand how important conversion rates are.
Do you know what the difference between a sales page that converts at 1% vs. 3% is? Triple the profits. If you get 100 visitors to that page, you will sell 3 products instead of 1. Small, positive changes on important pages can translate into HUGE earnings.
⏰ 7. You're waiting until the right time.
If you're reading this sentence right now and evaluating whether or not this is right for you, the right time was yesterday. But the second-best time is right now. You have nothing to lose – except your own time and money if you decide to put it off.
Ben Increased His Monthly Income From $300 to $3,000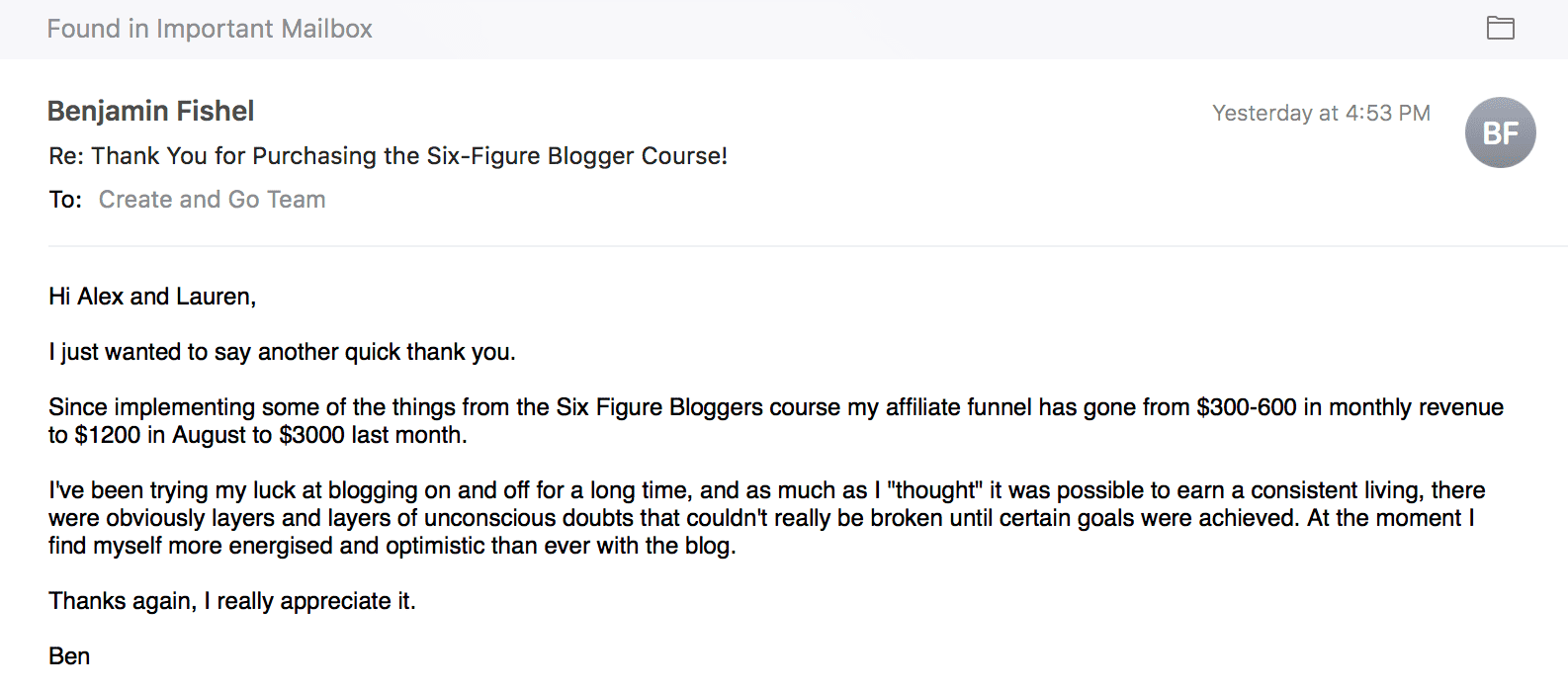 "Since implementing some of the things from the Six-Figure Blogger course, my affiliate funnel has gone from $300-600 in monthly revenue to $1,200 in August and $3,000 last month.
At the moment, I find myself more energized and optimistic than ever before with the blog."
- Benjamin, Six-Figure Blogger Student
Take a Second to Imagine a World
Where You Could…
💻 Sell digital products that change the lives of others.

We've helped people lose more than 100 pounds with our diet program and make more than $10,000 with their blog. This is life-changing sh*t. This is the real magic and what makes the money that you earn so much more fulfilling.
Here is a testimonial from our weight loss program: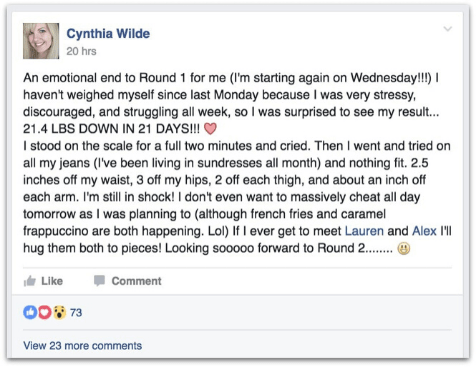 📈 Make thousands of dollars every month fairly passively.
There's not a better feeling than waking up in the morning with a big, warm cup of coffee and checking your emails to see what sales came in overnight. You can structure your business in such a way that this is possible, and it's wonderful.
😜 Have confidence in the products that you sell and never feel scammy or weird about it.
When you love the products that you sell and you know that they WORK, you feel confident in what you're doing. No need to put a salesman hat on or to beg for sales. It comes naturally when you're communicating in the right way.
👩🏻‍💻 Turn your blog business into your full-time career.
Quitting our full-time jobs was a bit scary, I won't lie. But one thing I knew for sure... I wasn't going back. Not when you get a taste of what life is like on the other side -- when YOU get to design your days and work every minute for yourself.
Introducing...
Scale toSix-Figure Blogger
---
The ultimate formula for making six figures from your blog with digital products and services -- honestly and transparently.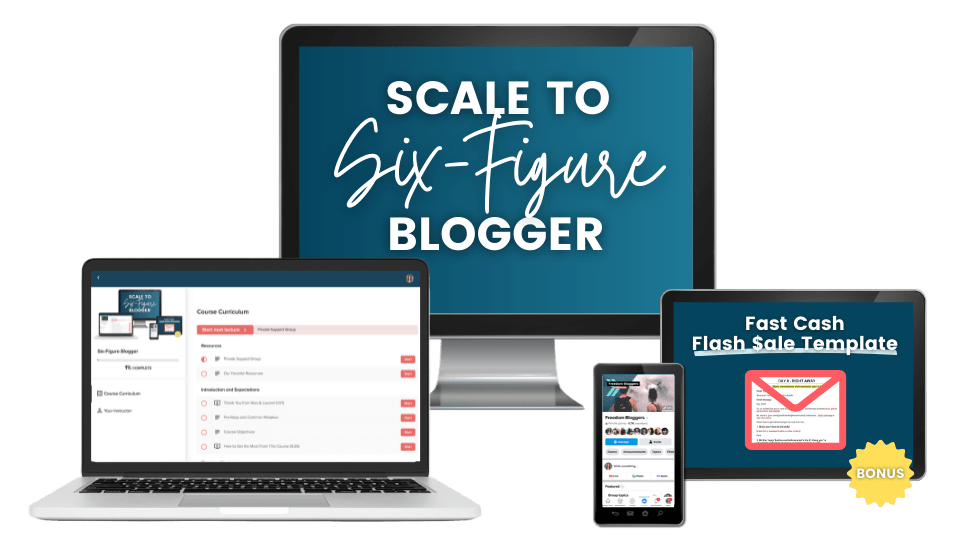 The Mindset of a Six-Figure Blogger

Mindset matters. Any self-help book will tell you that. In this module, we're diving into some mindset shifts that will help you prepare for what's to come. These lessons cover topics like problem-solving, becoming an "expert" in what you do, and other tips on building an actual business.

Build the Framework for Your Six-Figure Blog
In these lessons, you will learn more about the overarching strategies that are involved to take your blog to the six-figure level. These lessons really set the stage for the rest of the course and are important to keep in mind at every stage of the selling process, from creation to after the sale.

Sell High-Priced Affiliate Products
Did you know you can actually earn six figures from your blog without ever having to create or sell your own products? We also make six figures with affiliate marketing, and it makes up a large percentage of our income today. We'll show you exactly how and where to use affiliate marketing in your business to maximize your earnings.

Generate Ideas and Plan Out Your Product
Just thinking about what you might want to sell is enough to scare most people off. But it doesn't have to be that way, and it shouldn't be. In this module, we'll help you generate some ideas for your new product, gather research, and do some proper planning before you start getting to work -- ensuring that your product is a success from the start.

Create and Design Your Product or Service
Okay… you're ready! It's time to get into "product creation mode" as we call it. We're going to show you exactly how we created our eBooks and online courses. Everything from the creation of the guides and videos to the cover pages and software that we use. Everything is laid out in a step-by-step process from start to finish.

How to Sell: Create Sales Pages that Convert
The difference between a sales page that converts at 1% vs. 3% is TRIPLE the profits. These are the lessons and strategies that we learned while split-testing hundreds of thousands of visitors on our own sales pages. We're going to show you the small changes that can have major impacts on your sales.

Get the Right Visitors (Buyers) to Your Sales Pages
When you communicate in a certain way in your content and your emails, you're going to attract a more targeted audience to your sales pages. People that are super interested and ready to hit the checkout button. Creating sales-centered content will get the right people in the door.

Build Relationships With an Email Trust Funnel
This is, in our opinion, the most valuable module of them all. Learning how to communicate with your audience in a way that makes them want to communicate back is a game-changer. This email funnel template will help you launch your product and continue making sales each month.
And so much more!
Course Curriculum
Resources
Available in days
days after you enroll
Introduction and Expectations
Available in days
days after you enroll
Blogging Mindset
Available in days
days after you enroll
Pssssst. Someone told us you liked bonuses…!
Well okay, EVERYONE likes bonuses. So,
not only are you going to get those incredible modules, but you'r
e also
going to get...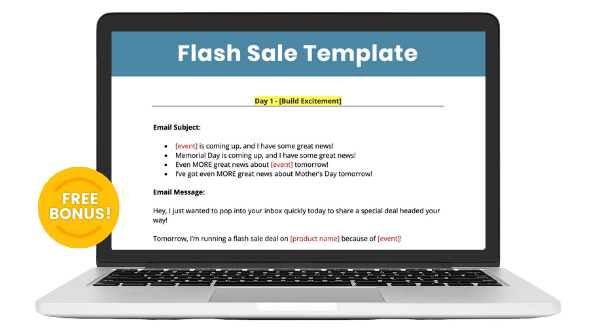 Bonus #1. Fast Cash Flash Sale Email Templates ($297 Value)

---
This email sales template builds off the email marketing lessons in this course and gives you a sales sequence that you can use to offer regular sales on your (or affiliate) products to your email list. Our clients have told us that this template alone pays for the entire course.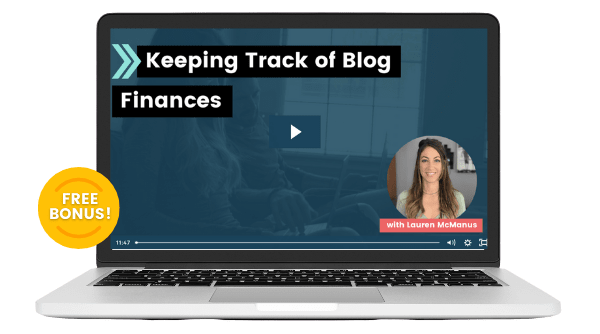 Bonus #2. Blog Financials and Spreadsheets ($97 Value)
---
Tracking your sales and expenses can be a serious pain in the a$$. In this bonus lesson, Lauren will go through how we keep track of our blog's finances. We're also giving you a spreadsheet template to get started with!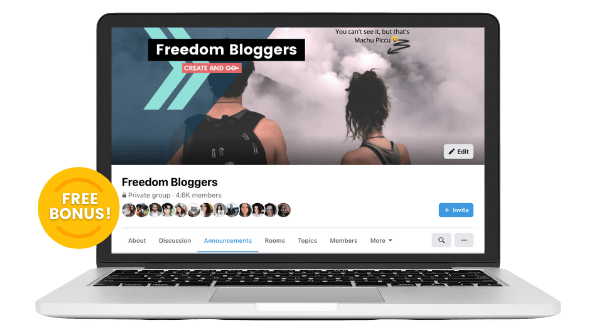 Bonus #3. Private Student Support Group ($47/m Value)
---
In this group, you will be able to ask us questions about the course, get updates, discuss strategies, and more. You can also chat with other members to toss around ideas, develop new strategies, and get feedback on your progress!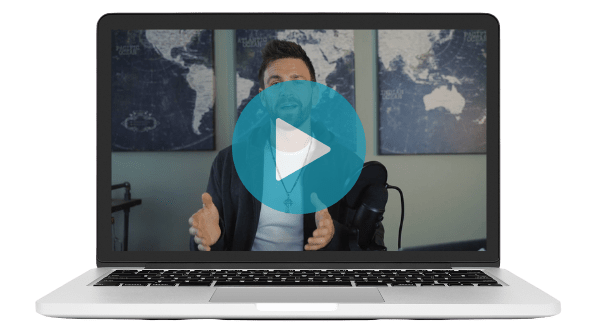 PLUS + Lifetime Access and Updates

---
The online business world is constantly changing. As algorithms change and we update our strategies, we continue to update all of our courses! You will always get access to these updates right within the course!
Check Out Some of the Amazing Products Our Students Have Created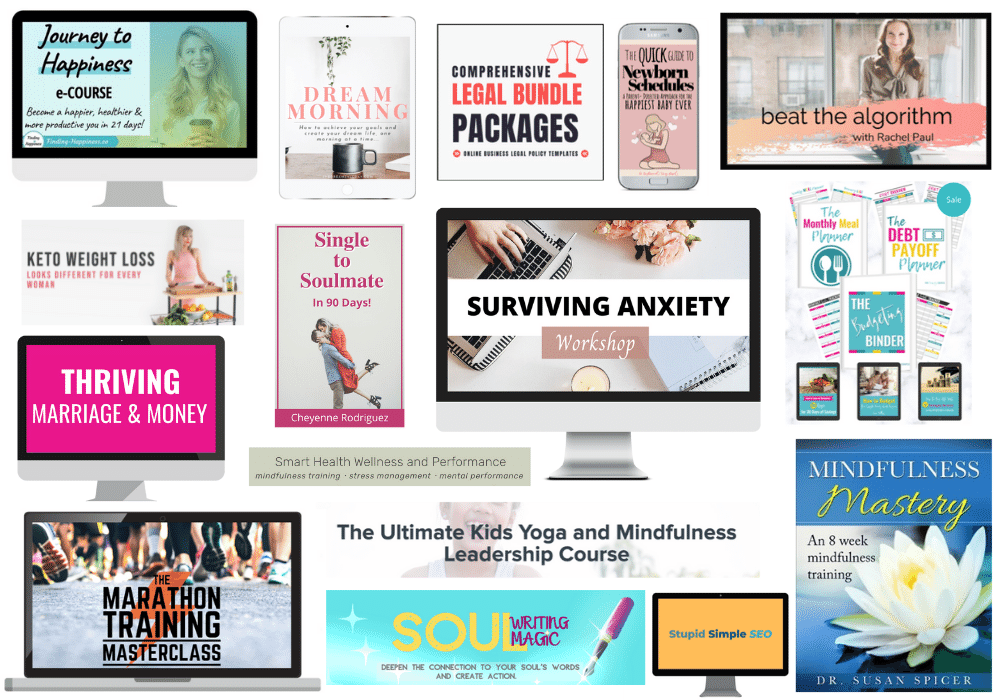 We've helped thousands of students turn their ideas into real products and services! Are you next?
Michael Had 2 Sales Before He Even Launched His Course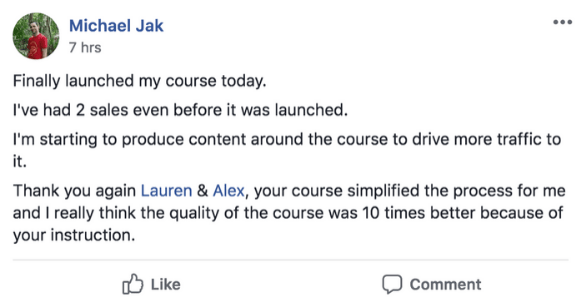 "Finally launched my course today. I've had 2 sales even before it was launched. I'm starting to produce content around the course to drive more traffic to it.
Thank you again Lauren & Alex. Your course simplified the process for me and I really think the quality of the course was 10 times better because of your instruction."
- Michael, Six-Figure Blogger Student
Who is Six-Figure Blogger For?
---
Intermediate Bloggers
This course is not suitable for brand new bloggers. If you've started a blog and have made your first bit of income ($0-$1,000) but are looking to expand that growth, this course is for you! If you've just launched your blog and don't have any traffic yet, this course is going to be a bit too advanced for you!
People who actually want to help others.

If you want to create some slimy product and trick people into buying using our methods, this ain't for you, holmes. This is about creating real and honest products that truly help people reach their goals. These methods are powerful and you don't get to 6 figures being a jerk.
Those interested in creating your own products or learning how to sell to your audience better.
Both are covered extensively. There is some more advanced affiliate marketing training in this course, because there is a lot of crossover between selling ANY digital product. There is also TONS of sales page and email marketing training in this course as well that can really make a huge difference to your bottom line.
Busy people!
We know many of you still have full-time jobs, so we do our best to break down everything in as simple of a manner as possible. There's a ton of content in the course (there's no way around it), but we included only what's absolutely needed and left out the fluff.
Who is Six-Figure Blogger Not For?
---
People looking to get rich quick.
You won't buy this course and wake up a millionaire. If that's your expectation or desire, this course is not for you, my friend. It takes time to become a successful blogger, but this course is designed to cut down that time drastically for you!
Anyone who has JUST started their blog and hasn't started driving traffic yet.
If you are still working through WordPress and trying to design your blog, our Launch Your Blog Course is a better option for you.
Personal blogs that don't really want to make money.
Blogging as a hobby is fine, and there's nothing wrong with it, but this course is about making actual money from your blog. If you're just blogging for fun and have no real vision for a future, this course is not for you.
Anyone scared of rolling up their sleeves and doing some work.
No, you don't become a six-figure blogger or become elite at ANYTHING without putting in work. Welcome to life.
Frequently Asked Questions
What if I just started my blog?
This course is meant for people who already have an established audience or who are ready to start creating their own products. If you are just getting started and don't have traffic or an email list yet, this course really isn't ideal for you. Check out Launch Your Blog Biz or one of our traffic courses: Pinterest Traffic Avalanche or SEO Blueprint for Bloggers.
What if I've been blogging for a while?
We've had many students with established blogs take this course and use it to increase their income. This course teaches you SO much how to communicate with your audience, learn from them, and use that feedback to improve your sales process. Small changes in your emails or on your sales pages can lead to huge increases in income. It's for these reasons that even more experienced bloggers find so much value in this course.
Will this course help me get traffic to my blog?
No, it will not. We do teach you how to get more targeted visitors to your sales pages, but it's more about increasing conversions and less about driving a lot more traffic. This is a monetization course about the entire selling process with your existing audience. We have two other courses (SEO + Pinterest) for driving traffic.
Will I need to purchase anything else once I get the course?
When it comes to creating and selling your own products, you do need some paid software to help you do this. There are free options, but they will generally result in lower sales and conversions. We generally provide free options wherever possible, but we just want to set the right expectations here. If you're ready to sell products and make money, it will usually cost you around $39-99/month for software to host and sell your product.
Can I find this information for free online?
Free information is generally fragmented and/or outdated. Course creators will always keep their best secrets and strategies for their paying customers. It's how they earn a living. We are no different. This course contains all of the strategies that we wish we had access to in the beginning and everything that has worked and continues to work for us!
Is there a time limit to complete the course? How long do I have access?
There is no time limit to completing the content in this course. It's totally a go-at-your-own-pace thing! Your access to the course doesn't expire, including any and all future updates to the course, which are added regularly as software, strategies, and algorithms change.
Do you offer any refunds or guarantees?
Absolutely. We want you to be super happy with your purchase and feel like our courses are the right fit for you. If you are unhappy or feel that this isn't the right investment for you, you can request a refund within 30 days of purchase. Please see the refund policy linked at the bottom of this page for the full terms and conditions.
What format is the content delivered in?
Video + a few written explanations and summaries here and there. The bulk of the content is delivered through video content, which allows us to explain and demonstrate our strategies for success. There are also transcripts available for most lessons.
Do you have another question that we didn't answer?
You can send us a message through the chat box at the bottom corner of this page OR you can send us an email to
[email protected]
and we'll do our best to help you figure out if this course is right for you!
Who are the bloggers that are teaching this madness??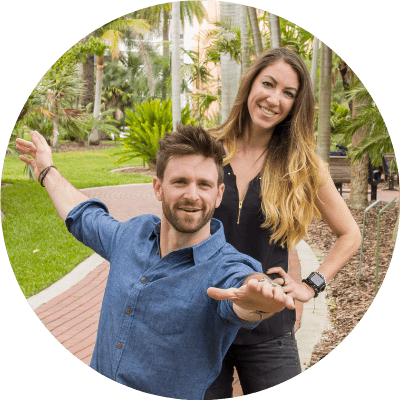 Alex Nerney & Lauren McManus
Co-Founders, Avocadu & Create and Go
Hey there, blogger! We're Alex and Lauren, and we own a health and wellness blog at avocadu.com as well as a blog called createandgo.com, where we teach people just like you how to turn your passion into a profitable business you love.
We absolutely love what we do here at Create and Go, and we've been featured on some major websites for what we do.

In less that 9 months of working online together, we turned our health and wellness blog into a passive income machine that generates over $20,000 per month in blogging income.
We were able to quit our full-time jobs working as a personal trainer (Alex) and a CPA (Lauren) to pursue our dreams of being able to work from home and we now make over $100,000/month with our two blogs. We have even been able to travel to countries like Nicaragua, Peru, Portugal, and more - all while working on our blogs!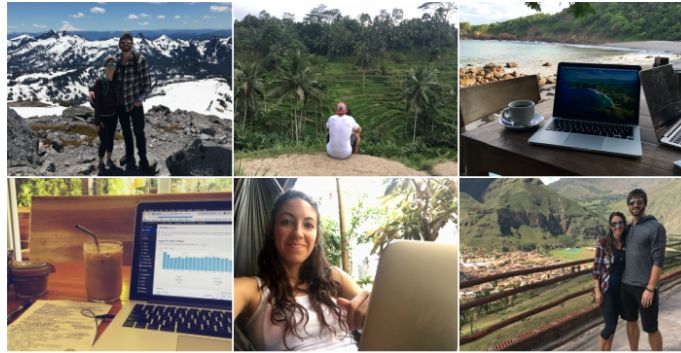 Don't get us wrong... It takes hard work and dedication, but you'll find that working on something you LOVE and that has the ability to majorly impact your future is a million times more rewarding and fun than a job that you hate. Now, it's your turn to experience the fun and success that we've been able to achieve!
Let's do this thing together!